#1 Best-Selling Home Security Camera
In stock
Our award-winning wired smart camera is back with illuminating Color Night Vision and new outdoor-friendly IP65 weatherproofing. Keep an eye on what matters most - indoor or out, rain or shine, light or dark.
Color Night Viewing

Starlight CMOS Sensor helps you to see in ultra low-light conditions.
Wyze Cam v3 is capable of seeing in color at night with very limited lighting. You can even use it to watch the stars or take a time lapse of the stars.

Indoor and Outdoor Use

IP65-rated weatherproof with extreme temperature tolerance from -4°F to 113ºF, the camera can be mounted anywhere inside or outside your home and stand up to any weather conditions.

Crisp HD Image

An improved sensor and lens lets the v3 capture extraordinary images and videos in any light. It's the best in its class.

Cloud and Local Storage

Free 14-day cloud storage right out of the box.
Included storage gives you peace of mind right from the start. Add even more storage with a microSD card or a subscription to Cam Plus.

Versatile Mounting

Put your Wyze Cam v3 anywhere you want.
Your camera can be mounted 3 ways - with the easy magnetic mount, secure screw mount, or the¼" mount onto your existing mount.

Real 2-Way Talk

Say goodbye to push-to-talk.
Wyze Cam now comes with simultaneous 2-way communication. Talking to your family, pets and visitors is just like making a phone call.

Dual IR light System

The Near-IR lights for indoor use are invisible to the human eye so you won't be annoyed by red dots. The far-IR light for outdoor use, to illuminate farther and see clearer.

Mini Siren Feature

Use the improved speaker as a siren to warn away intruders (and pesky squirrels) with a loud sound. Control the siren from the Wyze app.
Wyze Cam v3 Device Details

Color -White, with black accents
Materials
Body: Polycarbonate
Lens: Glass + Plastic

Camera Dimensions - 52 mm (L) x 51 mm (W) x 58.5 mm (D)
Camera Weight - <98.8g
Phone Compatibility
Android 7.0+
iOS 12.0+

Night Vision
IR Lights: 4x940 nm, 4x850 nm
Day/Night Vision

Audio
Mic: ECM
Speaker: 80db, waterproof
Simultaneous 2-way Talk
Siren

Powering methods
Power Adapter: Indoor 5v/1A
Outdoor Power Adapter (sold separately)
Cable: 6 ft Flat USB Cable

Sensor - CMOS Starlight Sensor
LED Indicator - Front. Red + Blue
Connectivity - 2.4GHz WiFi
Storage - Local Storage (microSD card required), Cloud
Operating Temperature -5°F - 113°F (-20°C - 45°C)
Weather Resistance
IP65 Weather resistant
Indoor/Outdoor

Certifications - FCC, IC, UL and IP65 Certified
Languages - English
Warranty - 1-Year
- Wyze Cam v3 x1
- Quick Start Guide x1
- Wall Mount Plate x1
- Wall Mount Plate Tape x1
- Screw Kit x1
- Indoor USB Power Adapter x1
- 6 Feet Outdoor Rated USB Cable x1
What is Color Night Viewing?
Wyze Cam v3 is equipped with a starlight sensor that allows the camera to see color in extremely low light conditions, allowing you to see full color at night.

Can I use the v3 indoors?
Yes, absolutely. The v3 cam is rated for indoor and outdoor use.

How do I turn on Color Night Viewing?
While viewing the Live Stream, simply turn Night Vision off. A small amount of light is needed to create a clear image, but a street light outside or even a nightlight is enough. If your environment is pitch black, consider picking up our spotlight kit to help illuminate the scene.

What is the Starlight sensor?
The Starlight CMOS sensor is a sensor that is very sensitive to light. It allows the v3 to use extremely low light to create an astonishingly clear image.

What is the Siren and how does it work?
We've improved the volume of the speaker so that it can be used as a siren, which is loud so you can use it to ward off intruders. Control the Siren feature from the Wyze app.

Is the v3 wired?
Yes, Wyze Cam v3 is powered by a USB cable but connects to the Internet via 2.4GHz WiFi.

Does Wyze Cam v3 support 5GHz WiFi?
No, the v3 does not support 5GHz WiFi. It supports 2.4GHz networks.

What is the resolution of the v3?
1920x1080p Full HD

Does Wyze Cam v3 support Wyze Sense?
The v3 does not support the Wyze Sense Bridge, but a standalone Wyze Sense Hub will be launched in the near future. You may keep on using Wyze Cam v2 or Wyze Cam PAN to support the current Wyze Sense Bridge.

Does Wyze Cam v3 have a battery?
No, Wyze Cam v3 is powered via a USB cable.

What is the frame rate of the v3?
Day: 20 frames per second (fps)
Night: 15 fps

In comparison, the frame rate for the v2: Day/15 fps, Night/10 fps.

How does the Wyze Cam v3 + 1 Month of Cam Plus promotion work?
First, sign in or create a Wyze account — this is required. Then, purchase a Wyze device that includes 1-3 months of Cam Plus. No further action is needed! Your new Cam Plus license will be applied to your Wyze account automatically, and it will be activated once the device ships. Your Cam Plus subscription will not auto-renew unless you have added a payment method to your services.wyze.com account.
View full details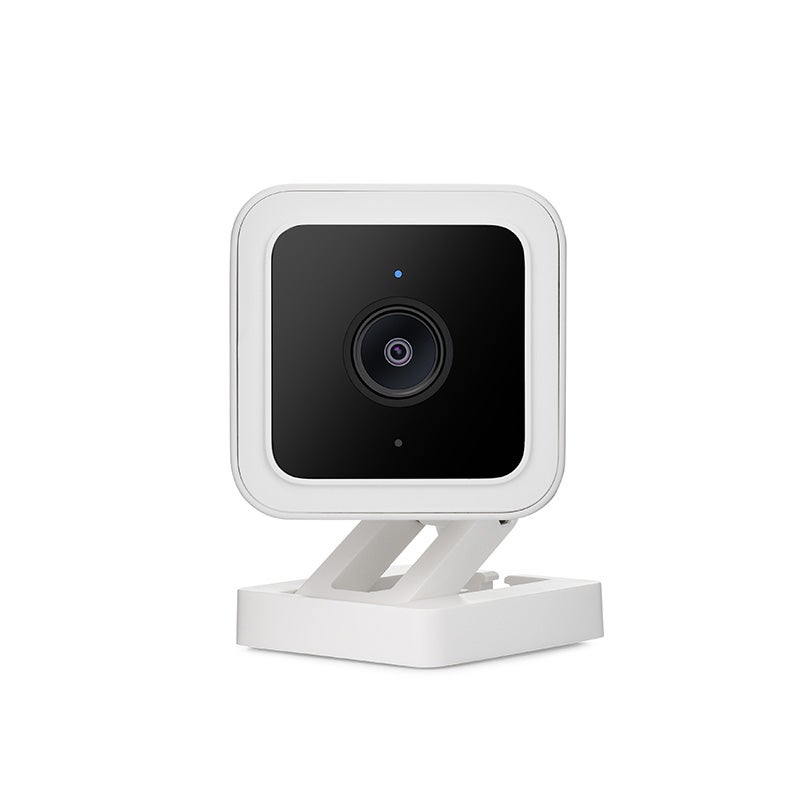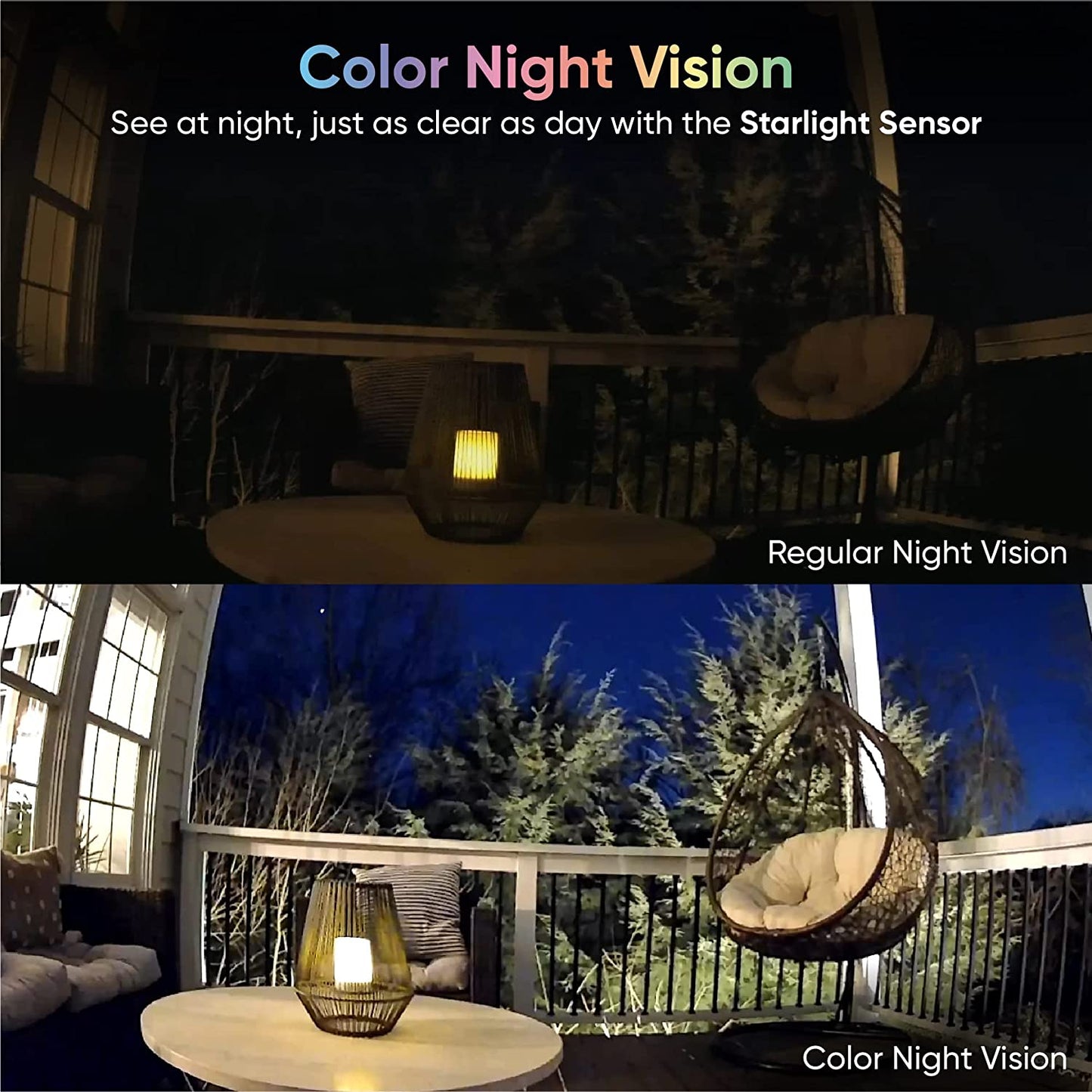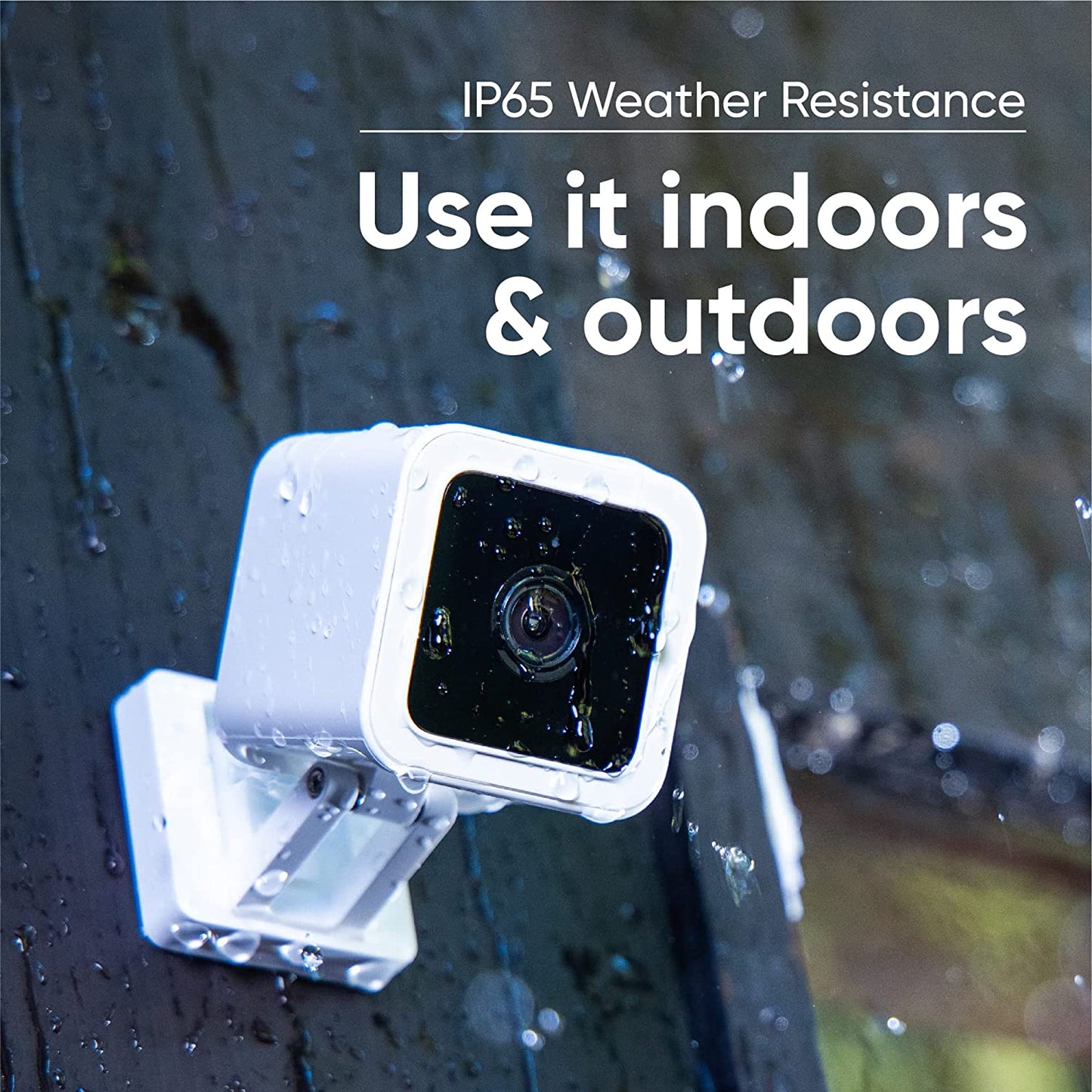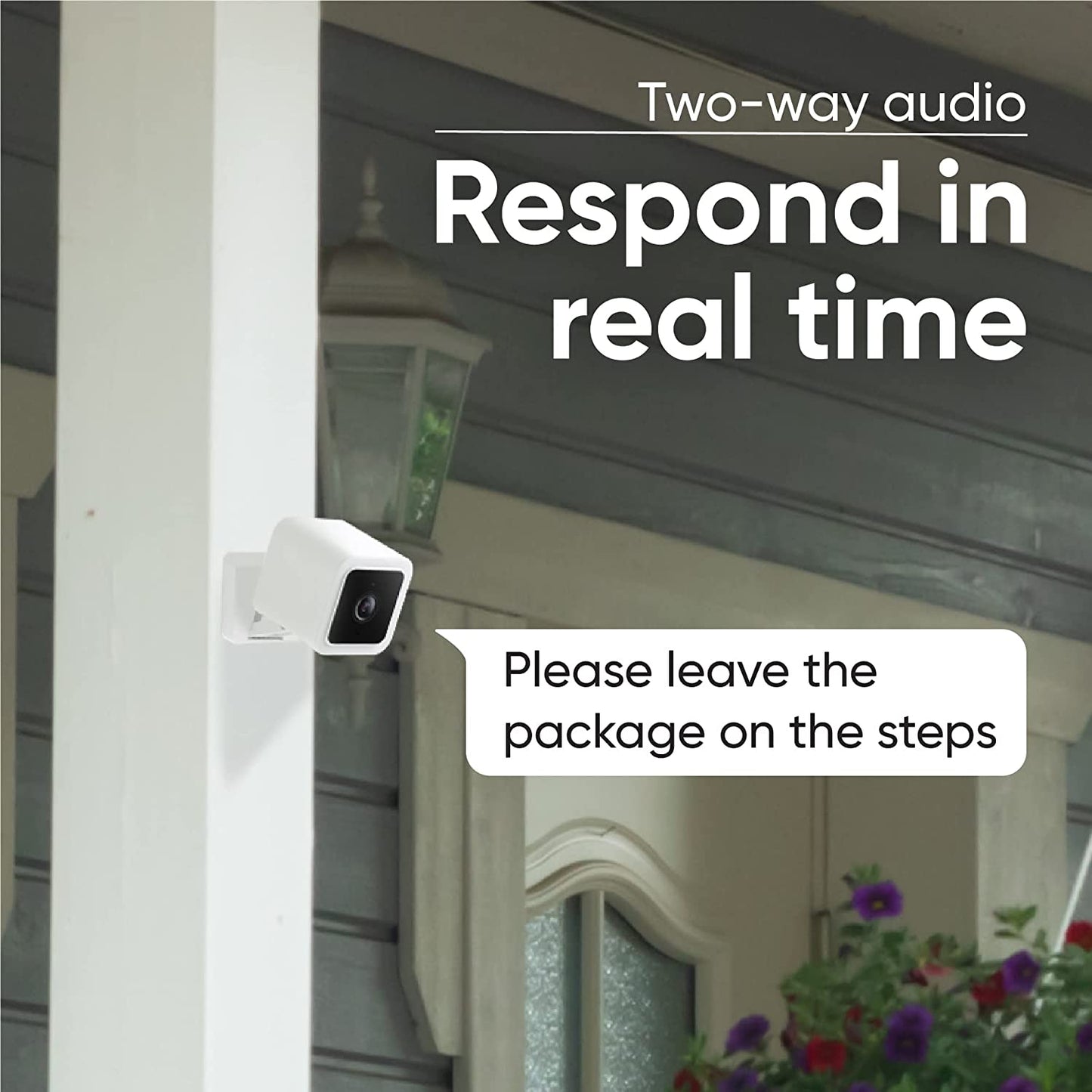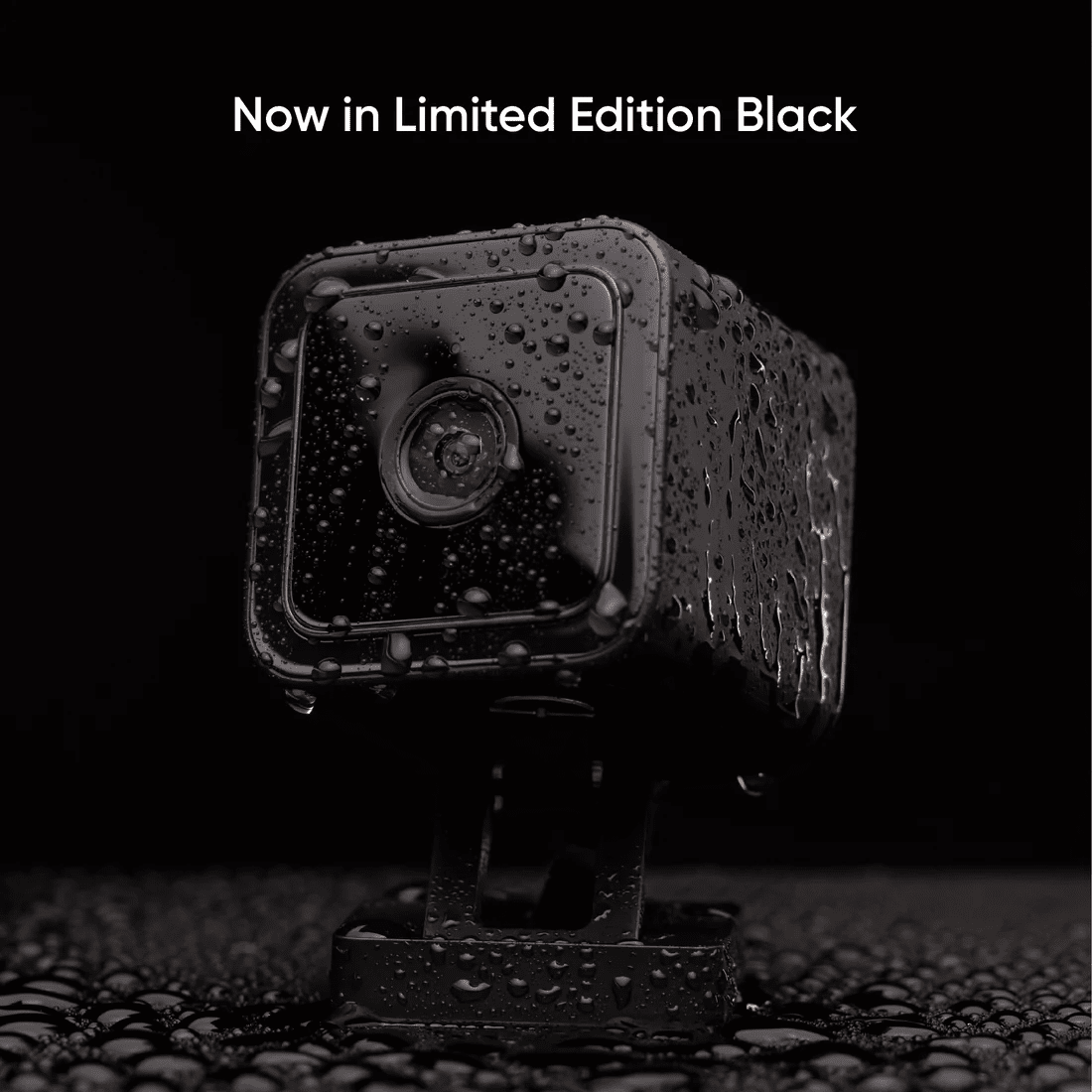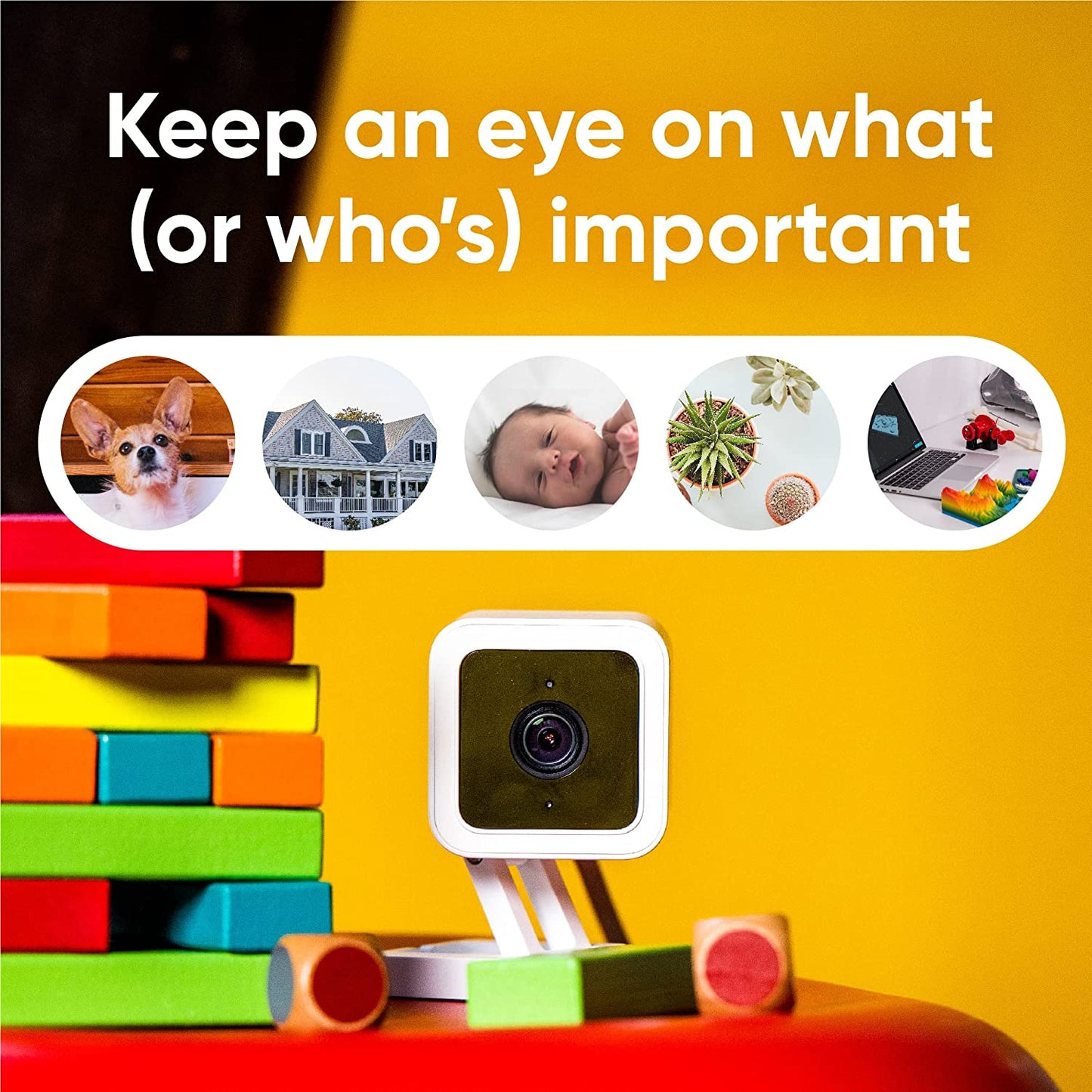 "You simply can't buy a better security camera than the Wyze Cam v3"

"I'm having a really hard time thinking of a reason to even consider other cameras"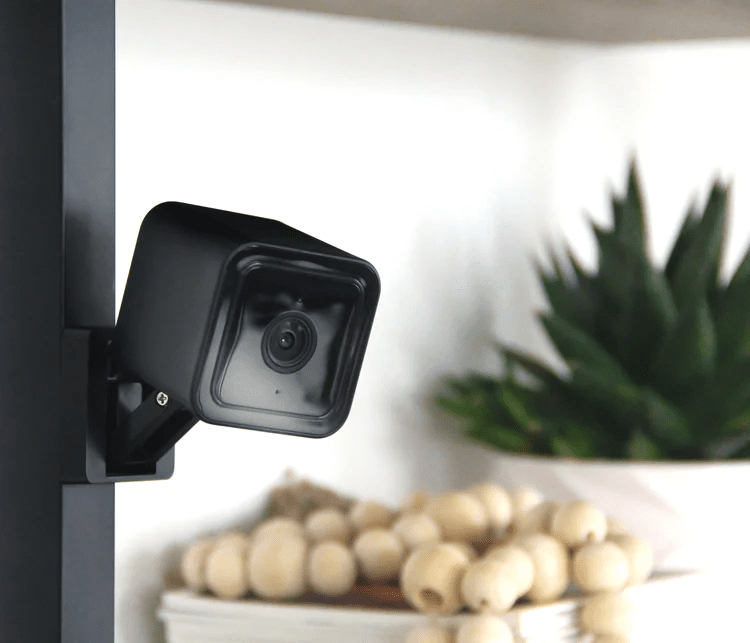 Now available in black
Sometimes subtle is better. In places where you want a less prominent security cam, we've got your back.
Look on the bright side.
Pierce through darkness with the Starlight Sensor. This low-light amplifier shows dark areas in vivid, spectacular detail unseen even to the human eye.
Starlight Sensor

The Starlight CMOS sensor sees in environments up to 25x darker.

ƒ/1.6 aperture

Reveals greater detail at night by capturing 2x more light.

Starlight ISP

Reduces noise from low light & sharpens the image for astonishing clarity.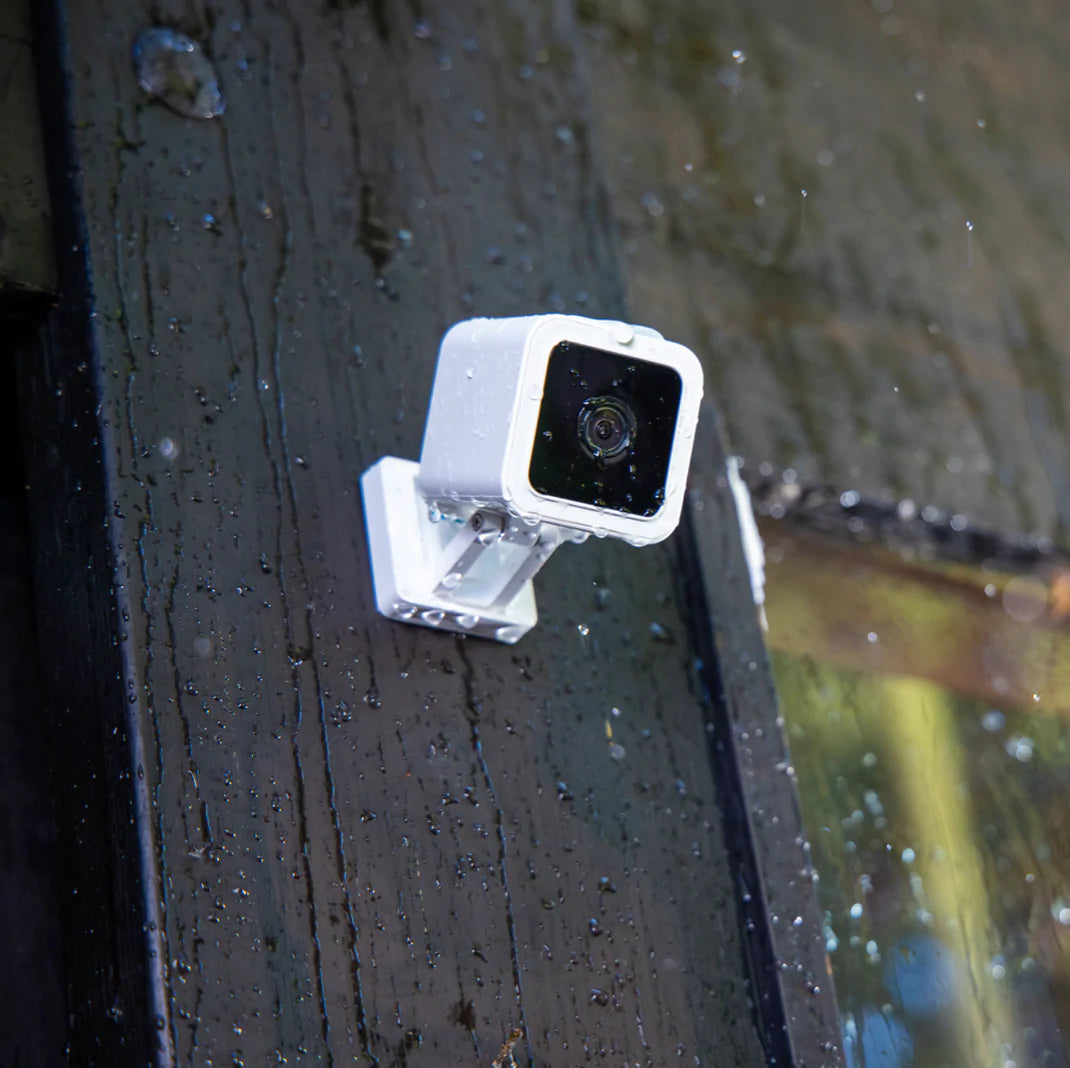 Indoor/Outdoor Home Security.
IP65 weather & dust resistance lets you see everything around your home, inside and out.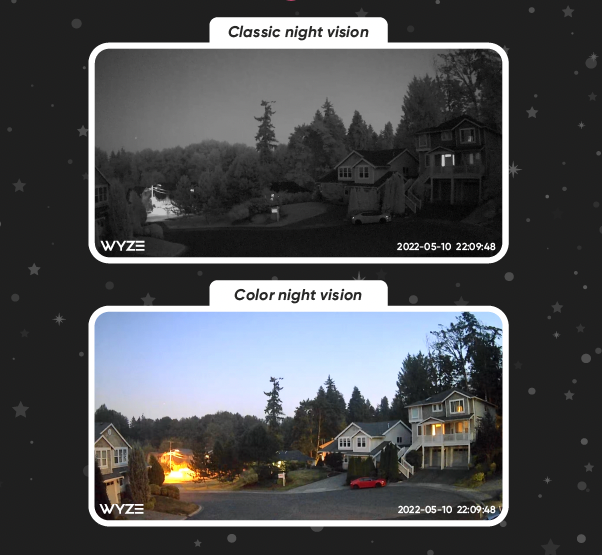 1080p HD Color Night Vision
Pierce through darkness with the Starlight Sensor. This low-light amplifier shows dark areas in vivid, spectacular detail unseen even to the human eye.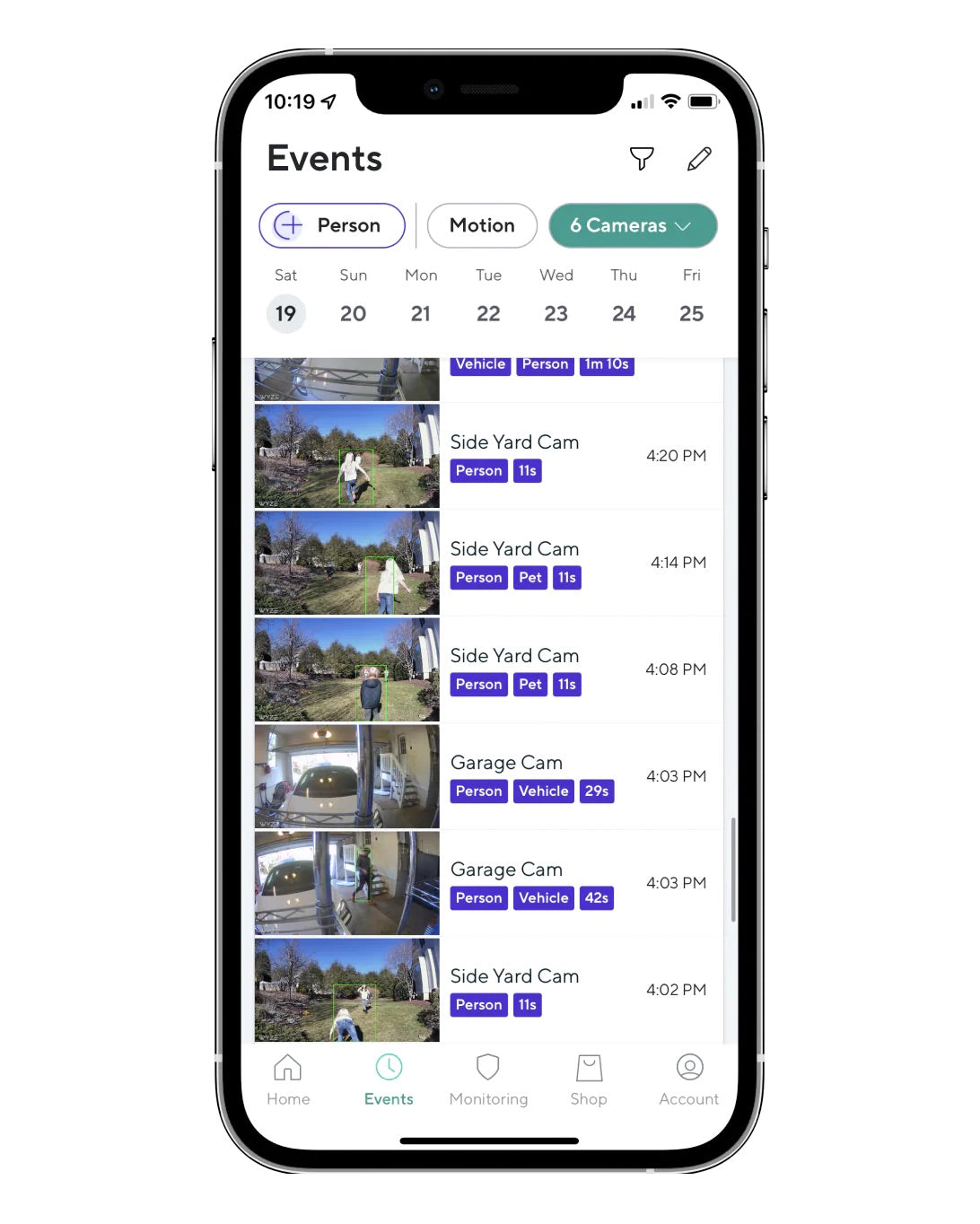 Full control in the Wyze app
View live streams and motion-activated events at any time in the Wyze app. Get smart notifications with Cam Plus when a person, vehicle, pet, or package is detected.
Packed with Amazing Features
Store Footage Locally on a MicroSD Card

Insert up to a 128GB MicroSD card to store motion events or record 24/7 footage. We even built a custom Wyze app calendar so you can scroll through months of stored footage quickly.

Works with Alexa and Google Assistant

Pull up live streams on Amazon Echo Show devices and Google Assistant devices. With Cam Plus, your Alexa devices will even tell you if a person is detected on your Wyze Cam.

Smoke and Carbon Monoxide Alerts + Built-In Siren

If a Smoke/CO alarm goes off in your home, Wyze Cam v3's intelligent sound recognition AI will send a notification right to your phone, alerting you even if you are away from home.
Shop Wyze Cam v3 Accessories