Wyze Plug
A simple way to turn on/off any outlet remotely
Regular price

Sale price

$29.99 CAD

Unit price

per
+ Shipping
30-day hassle-free returns.
Start living in the future. Make your normal old, devices smart!
Command your home with your voice.
When your hands are full or you just don't want to move, use your voice to turn things on and off by asking your smart assistant.

Control your home from anywhere.
Check the status of all of your Wyze Plugs and turn them on or off remotely so you can avoid high energy bills and fire-hazards.

On when you need it, off when you don't.
Wake up to the smell of fresh brewed coffee in the morning with Scheduling in the Wyze app.

Custom Scheduling in the Wyze app lets you turn Wyze Plug on or off at specific times of the day so you can have your coffee start at 6:00 AM and turn off at 6:15 AM.

Manage an entire room with grouping.
Grouping in the Wyze app lets you connect multiple Wyze Plugs to one room so you can turn everything on or off at once at the tap of a finger or command to your smart assistant.

Vacation Mode makes it look like someone's home.
Vacation Mode can turn your stuff on and off at random making it appear you're home so people think twice about coming over uninvited.



Weight and Materials

Color
White

Weight
5.3 oz.

Dimensions (L x W x H)
2.7" x 2.0" x 1.5"

Weather Resistance
Indoor use only

Operating Temperature
-4°F - 104°F / -20°C - 40°C

Input
100-120 VAC, 60Hz 15A

Output
15A Max

Compatibility
Android 5.0+, iOS 9.0+

Certifications
ETL

Warranty
1 Year

Connectivity
2.4GHz WiFi

Integrations
Alexa, Google Assistant, IFTTT
- Wyze Plug x 2
- Quick Start Guide x 1

Can I use Wyze Plug outside?
Wyze Plug is for indoor use only.

What else do I need?
Just the Wyze app and a 2.4GHz WiFi connection! Wyze Plug connects direct to your WiFi so there's no need for a Hub. 5GHz networks are not supported.

Which appliances can I use with Wyze Plug?
Many "smart" plugs have a maximum load of only 10 or 12 amps meaning appliances that draw more power, like a TV, may not work. Wyze Plug works up to 15A.

Can I use Wyze Plug on an outlet that is controlled by a light switch?
Yup! Wyze Plug also "remembers" its last status so if you turn the switch off the Plug will return to its previous state when power is restored.

Is it possible to manually turn Wyze Plug on/off?
Sure thing! There is a small button on the side of Wyze Plug that you can manually press to turn the outlet on/off.

Can I fit two Wyze Plugs into the same outlet?
Yes! Wyze Plug is compact enough so it doesn't block the second outlet.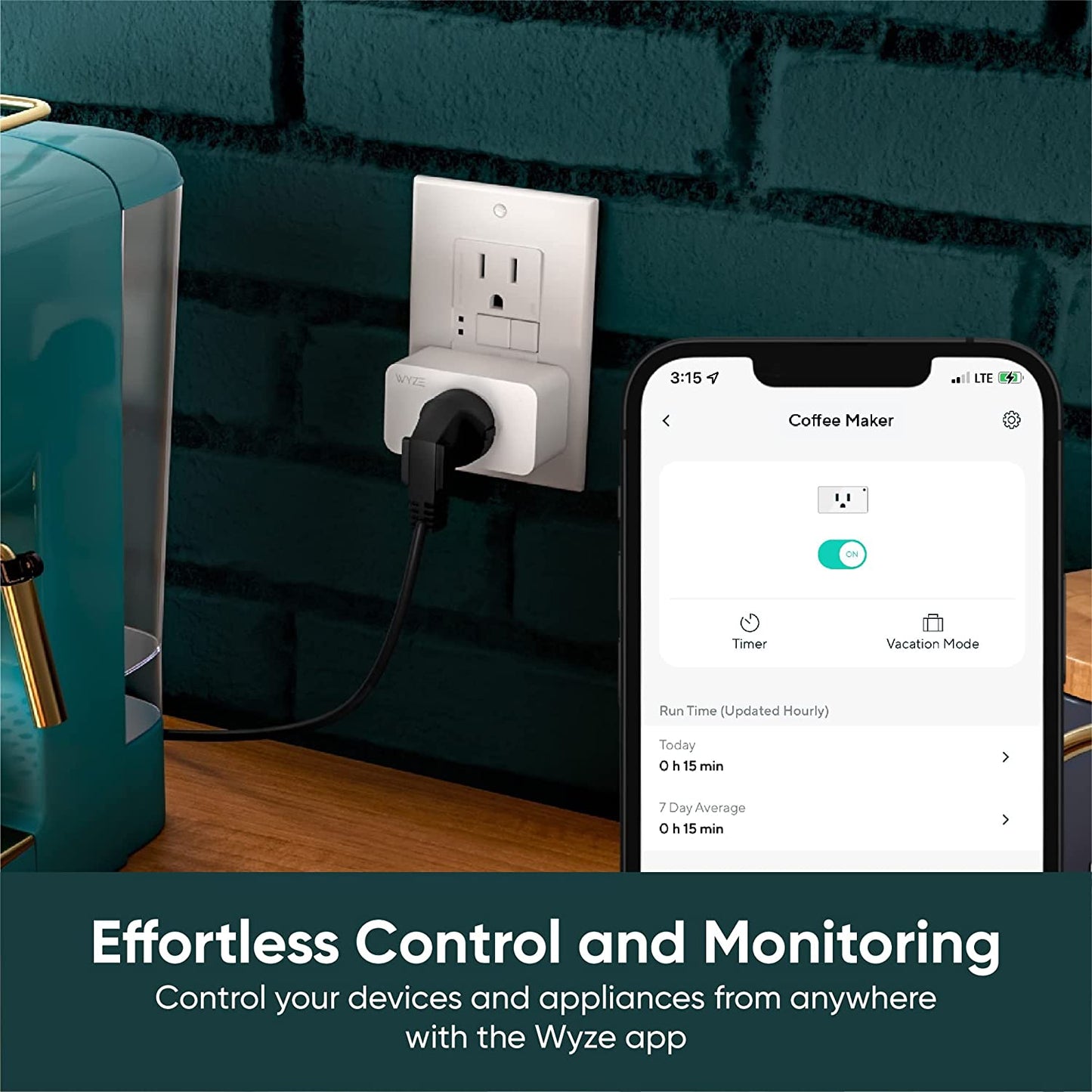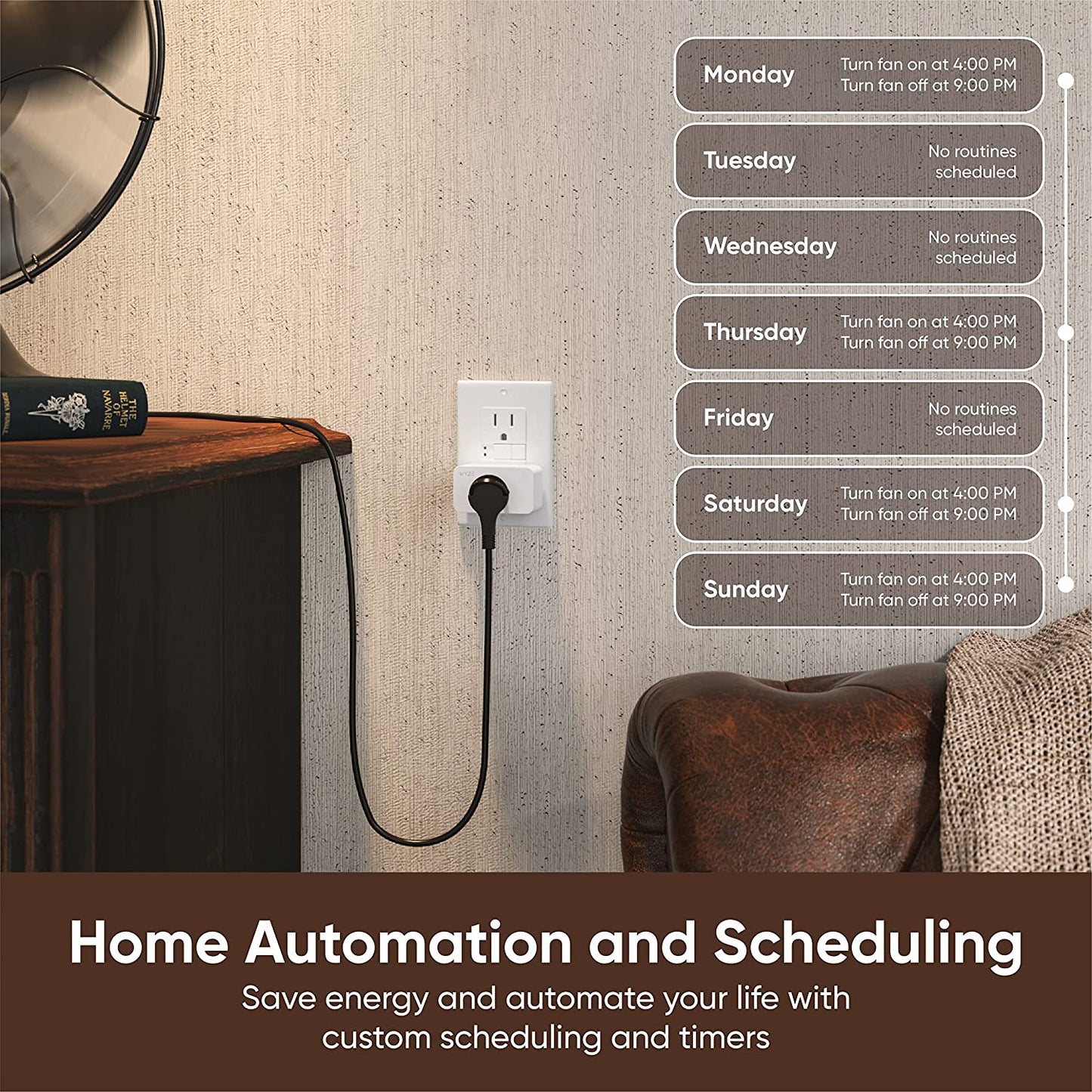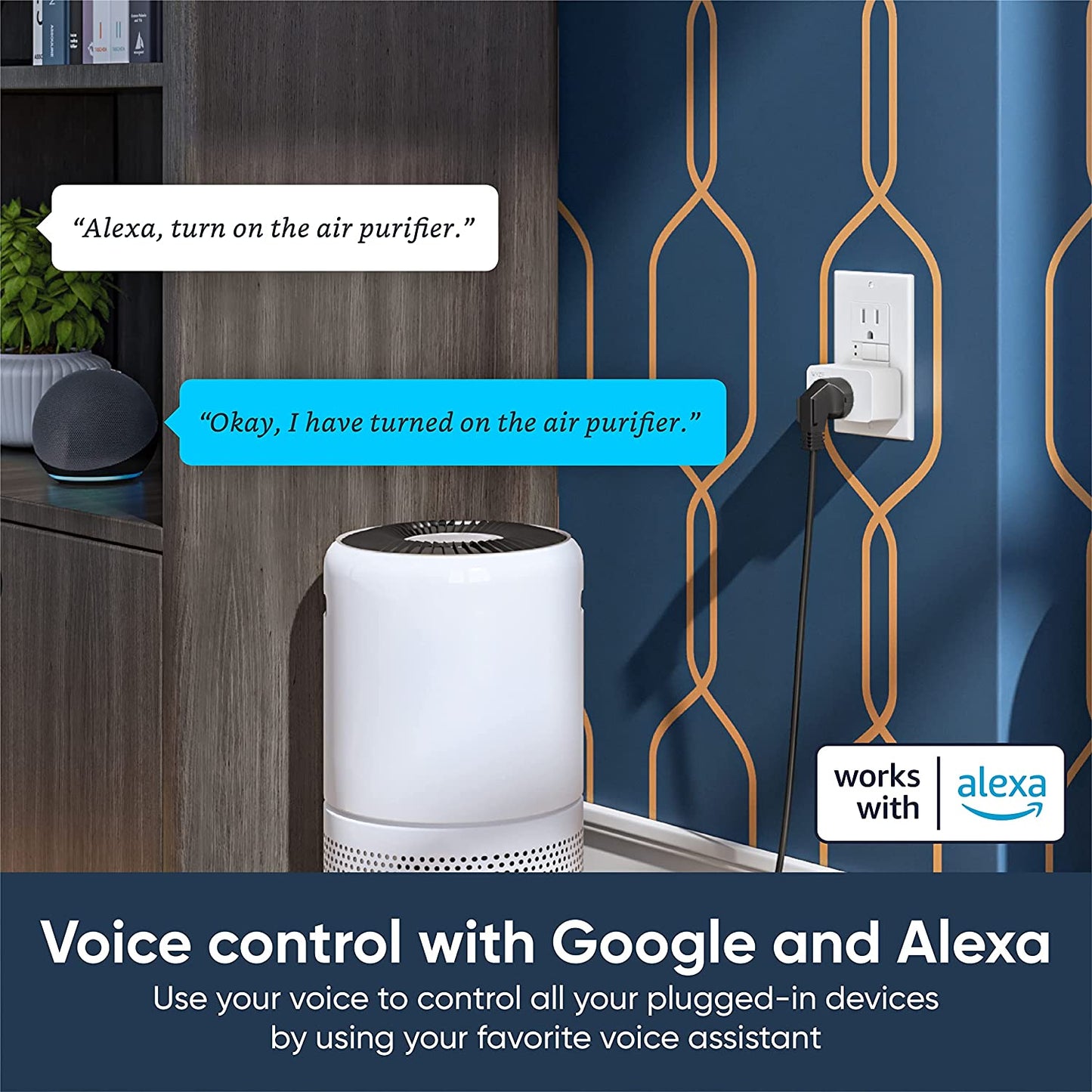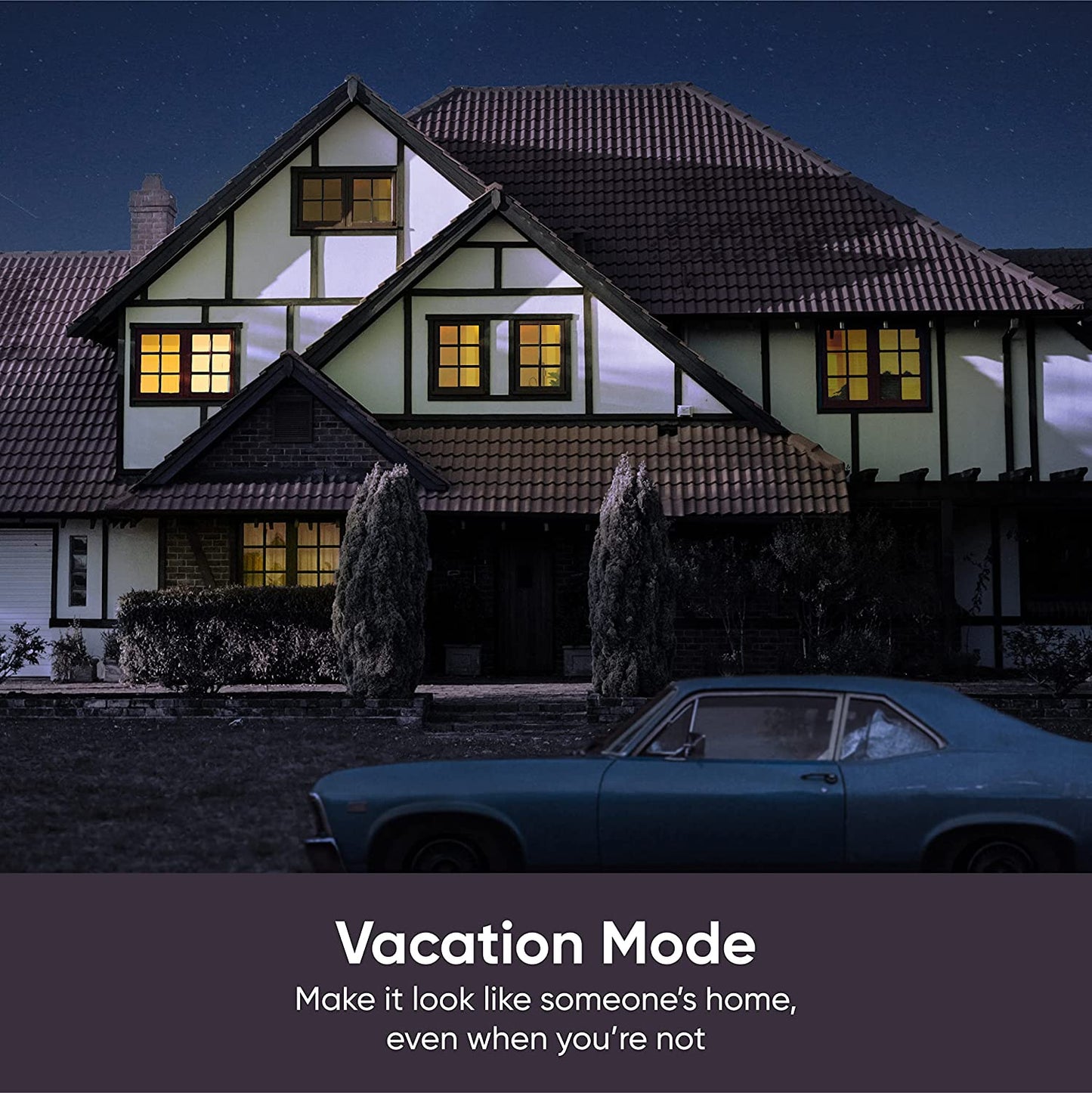 Choosing a selection results in a full page refresh.