Back to the basics, with a huge leap forward.
In stock
The 2023 generation of Wyze Cam has arrived. Now with quicker livestreaming, 3X faster notifications, improved 2-way audio, and a built in spotlight.
Wyze Cam OG: Built-In Spotlight, 120° FOV
IP65 Weatherproof Indoor/Outdoor Security
1080p HD Color Night Vision
Color: White
Finish: Matte
Dimensions: 1.89 in x 1.89 in x 1.89 in (48 mm x 48 mm x 48 mm)
Weight: 4.1 oz (116 g)
Power Cable Length: 6 ft (1.8 m)
Ports: 1 micro USB
Power Adapter Input: Input - 110-240V (AC/DC) Output - 5V/1A
Night Vision: 4 IR LEDs (850nm) + 2 spotlight (5000K, 40 lumens)
Video FPS Wyze Cam OG: Daytime - 20 FPS Nighttime - 15 FPS
Video Encoding: H.264
Video Resolution: 1920 x 1080 (1080p)
Image Sensor: CMOS-Starlight Sensor (1920 x 1080)
Digital Zoom: 8x
Field-of-View-OG: 121.4°(DFOV), 102.3°(HFOV), 54.1°(VFOV)
Audio: Built-in Speaker & Microphone; Noise & Echo Cancellation
Local Storage: Supports up to 256 GB microSD in exFAT format
Wi-Fi: 802.11 b/g/n, 2.4 GHz Wi-Fi
Operating Temperature: -4°F - 131°F (-20°C - 55°C)
Storage Temperature: -40°F - 158°F (-40°C - 70°C)
Integrations: Alexa, Google Assistant, IFTTT
Mounting Method: Stand, wall mount (M4 screw), or ceiling mount (M4 screw)
Wyze Cam OG Spotlight: 40 Lumens
Weather Resistance: Indoor and Outdoor (IP65)
Wyze Cam OG

Indoor Power Adapter
USB Cable
Wall Anchors
Wall Plate
Mounting Screws
Quick Start Guide
Is Wyze Cam OG wireless or battery-powered?
No, Wyze Cam OG is not wireless or battery powered. It is powered via the included 6 ft USB cable.

Can I use Wyze Cam OG outdoors?
Yes, Wyze Cam OG is IP65-rated and can be used both indoors and outdoors.

How many cameras can I stack together?
You can stack 2 total cameras together!

What is the resolution of Wyze Cam OG?
1920 x 1080p Full HD.

What is the frame rate of Wyze Cam OG?
Day: 20 frames per second (fps); Night: 15 fps.

Does Wyze Cam OG support 5 GHz Wi-Fi?
No, Wyze Cam OG only supports 2.4 GHz networks.

What is Color Night Vision?
Wyze Cam OG is equipped with a starlight sensor that allows the camera to see color in extremely low light conditions, allowing you to see full color at night.

Is Wyze Cam OG compatible with Wyze Web View?
Yes, Wyze Cam OG is compatible with Wyze Web View.

Is there a Picture-in-Picture functionality?
Yes, this is a new feature for Wyze Cam OG.

Is Wyze Cam OG Cam Plus Lite compatible?
No, it is not compatible with Cam Plus Lite. Cam Plus Lite only supports cameras released during or before April 2022.

Do Wyze Cam OG take microSD cards for local storage?
Yes. It will work with Wyze microSD cards up to and including 256GB.
View full details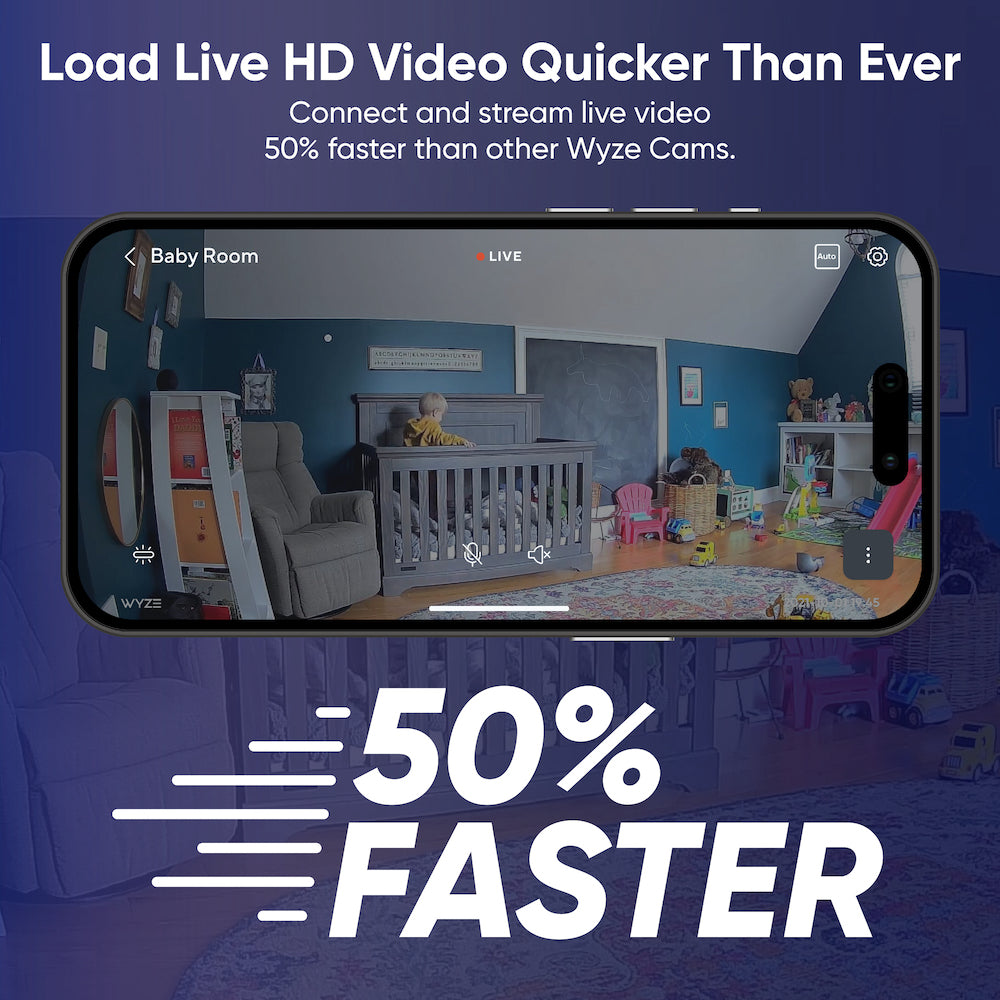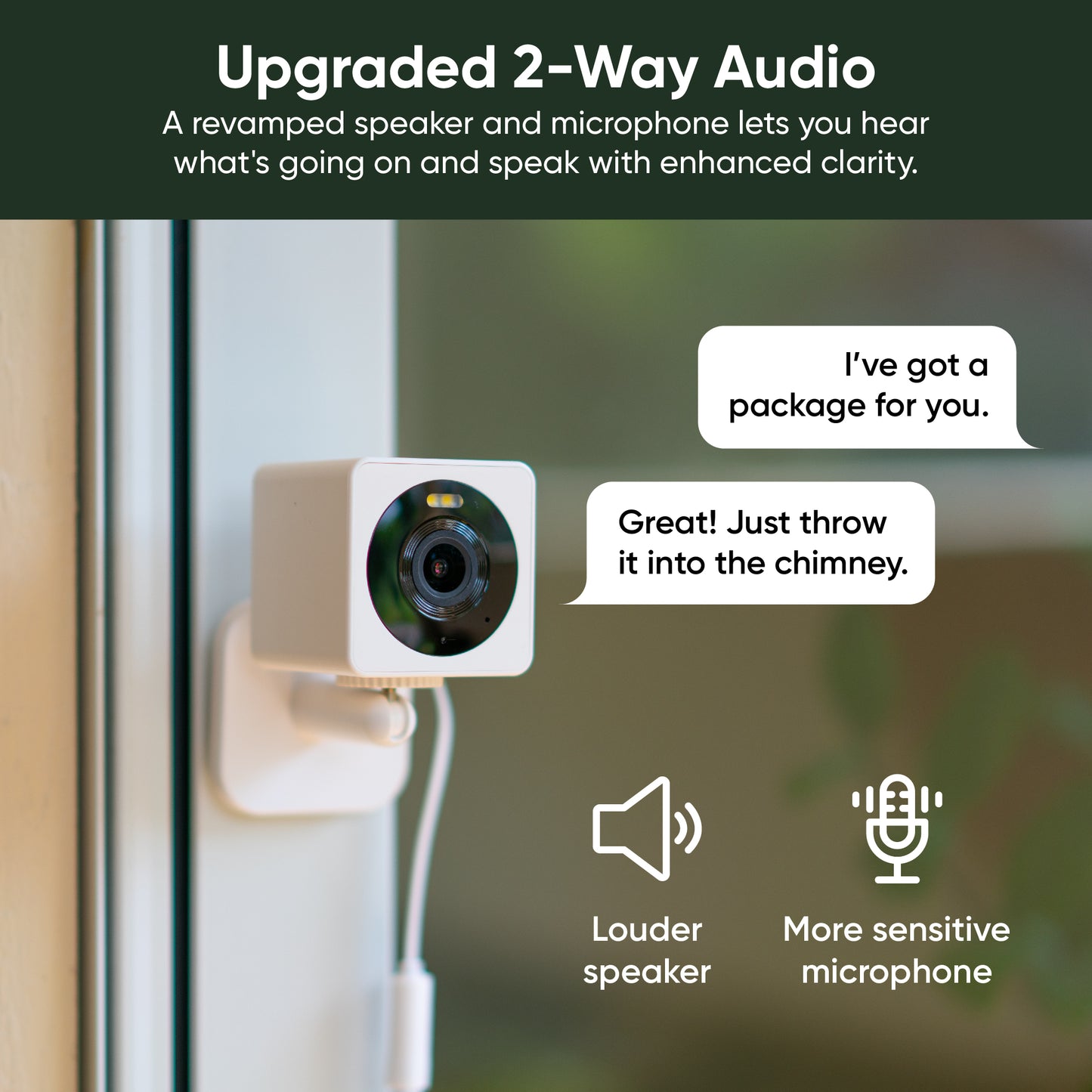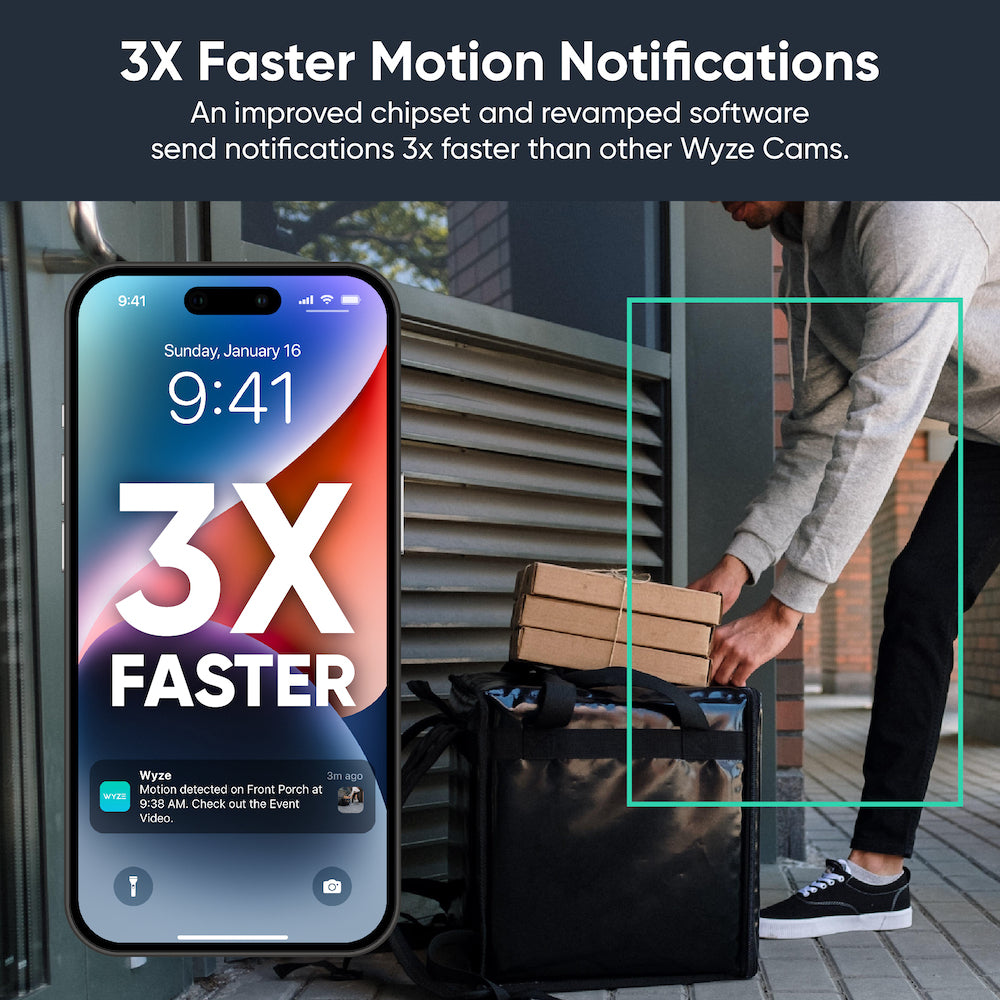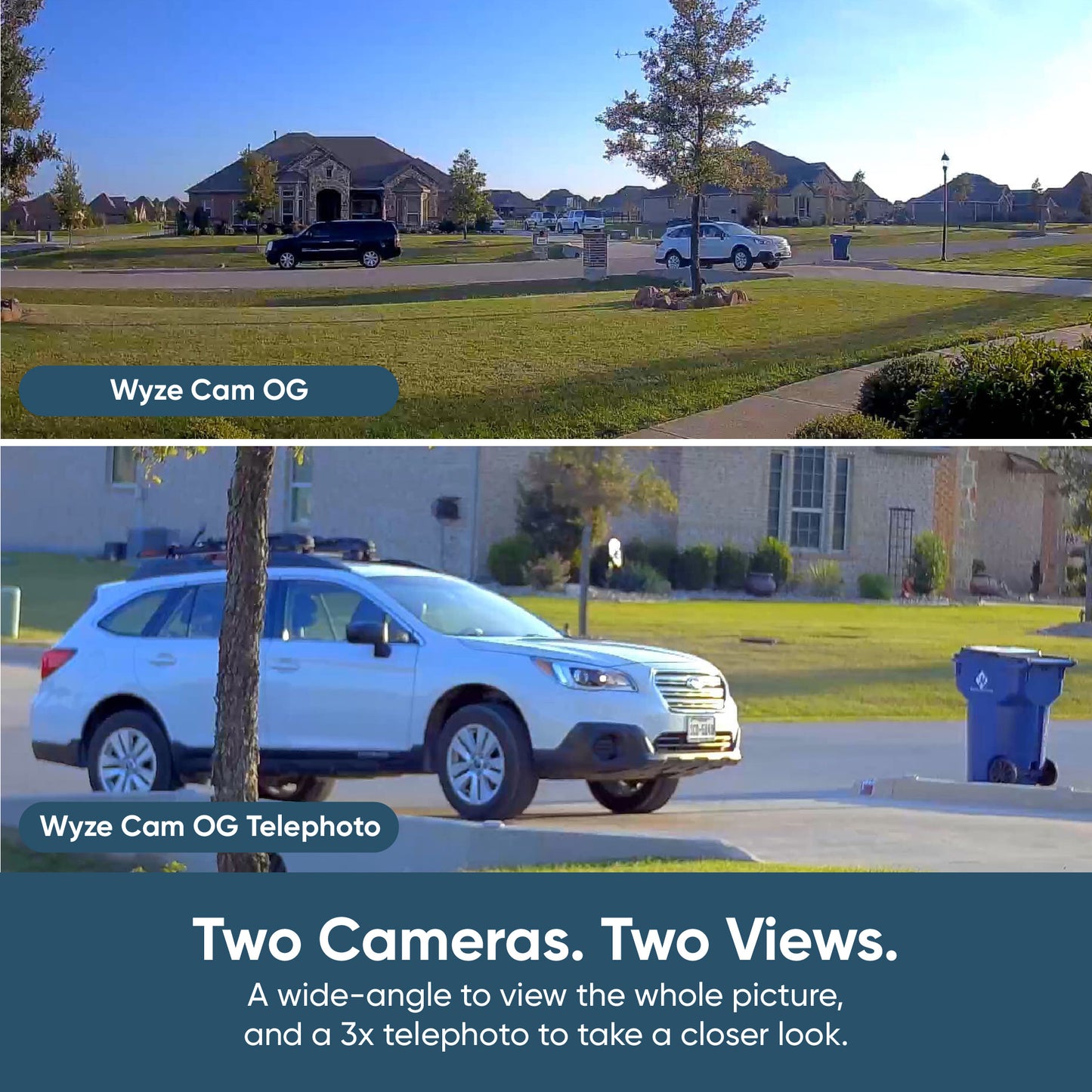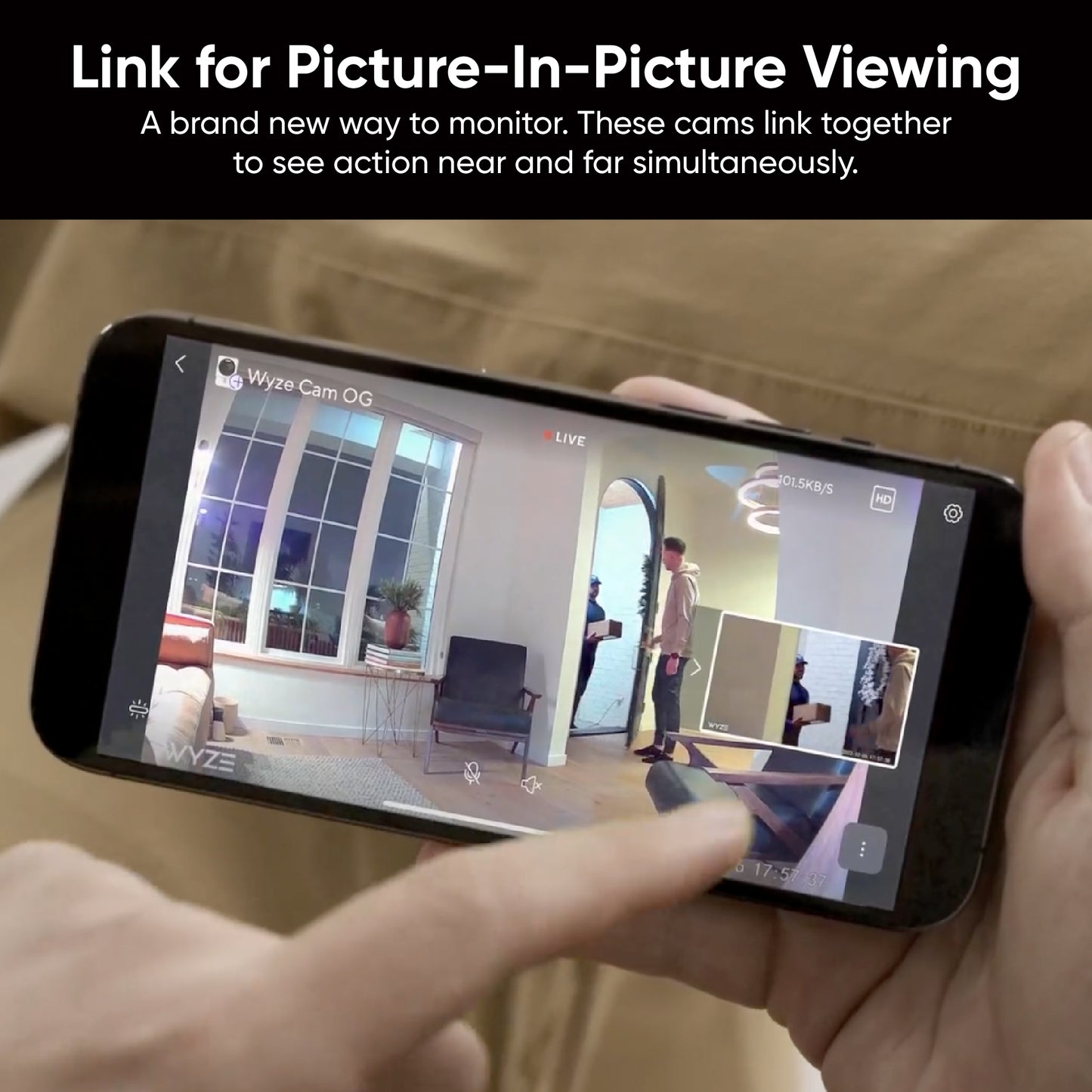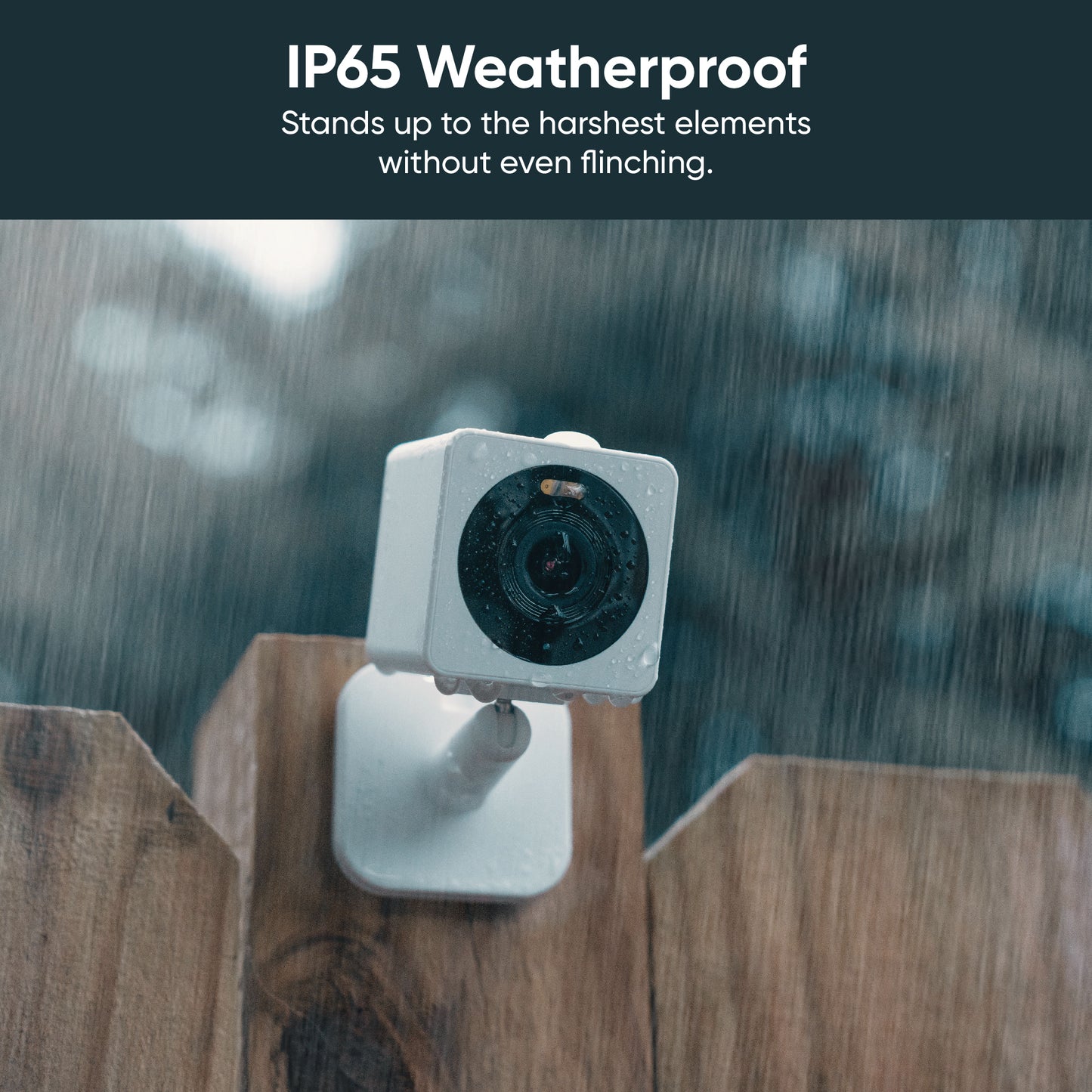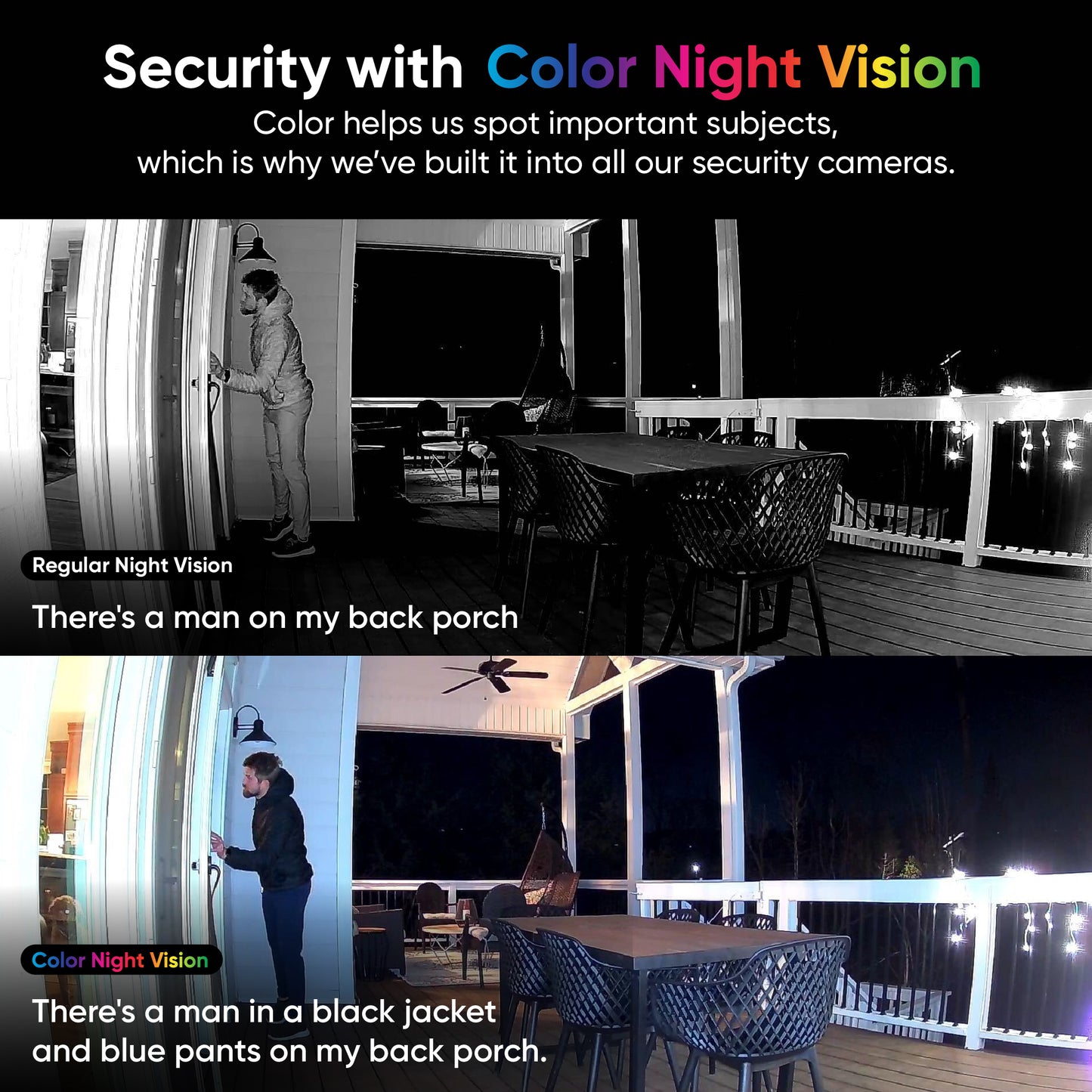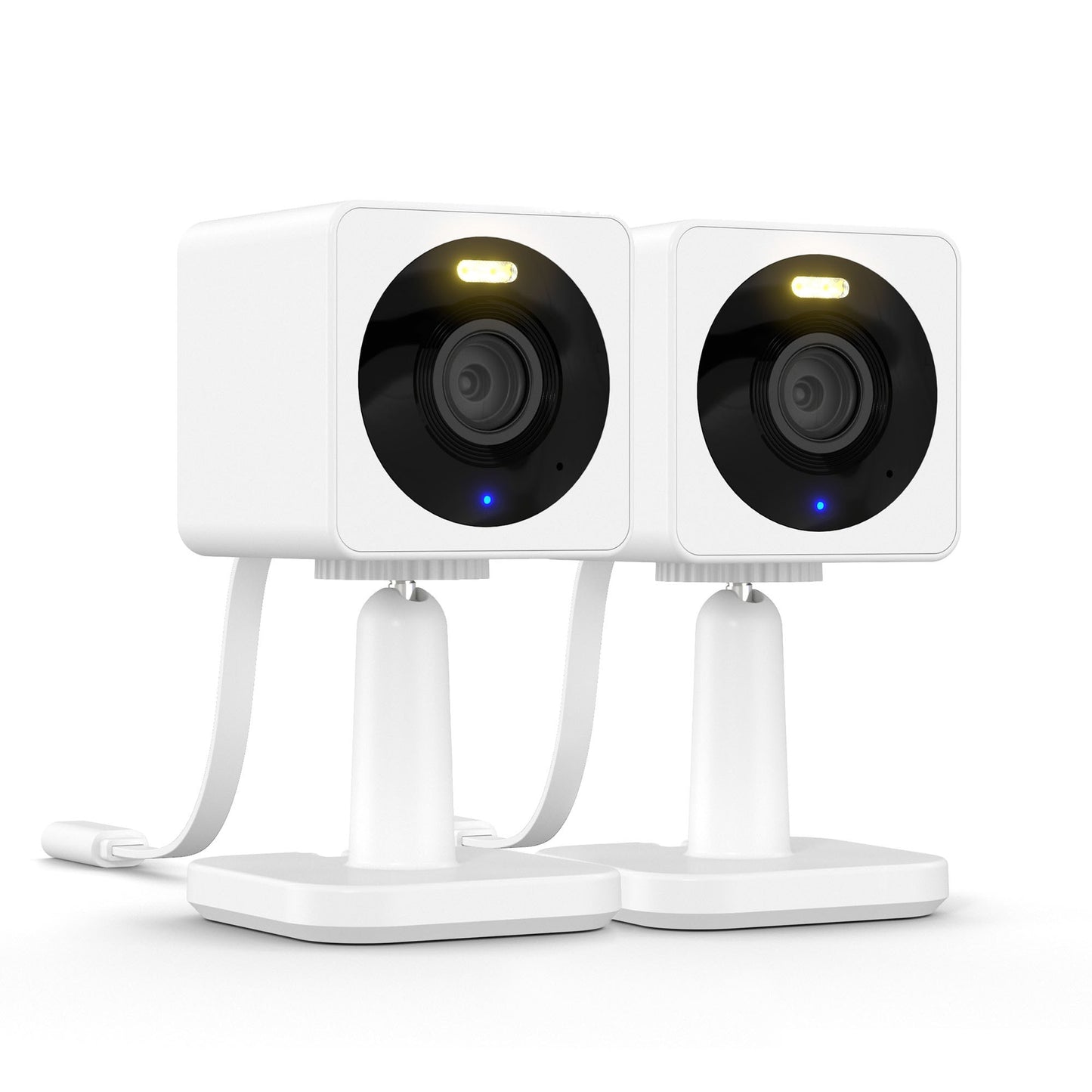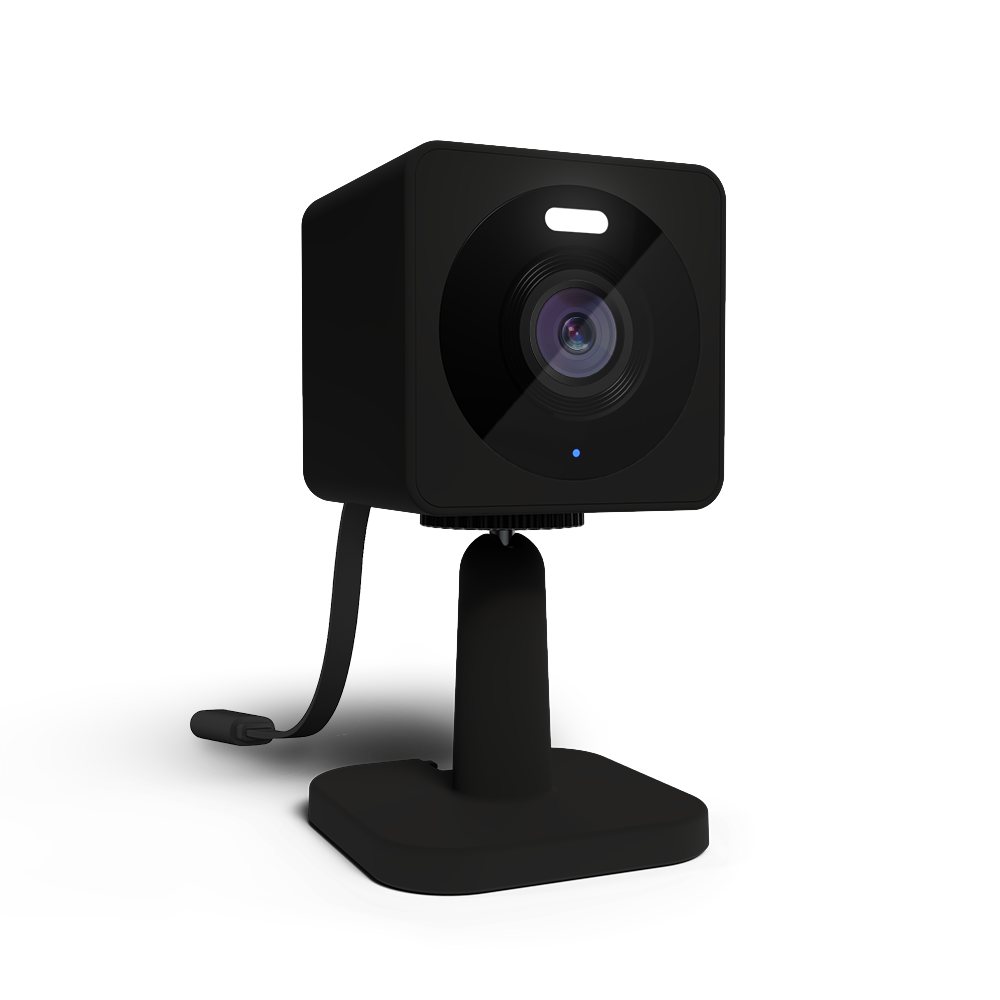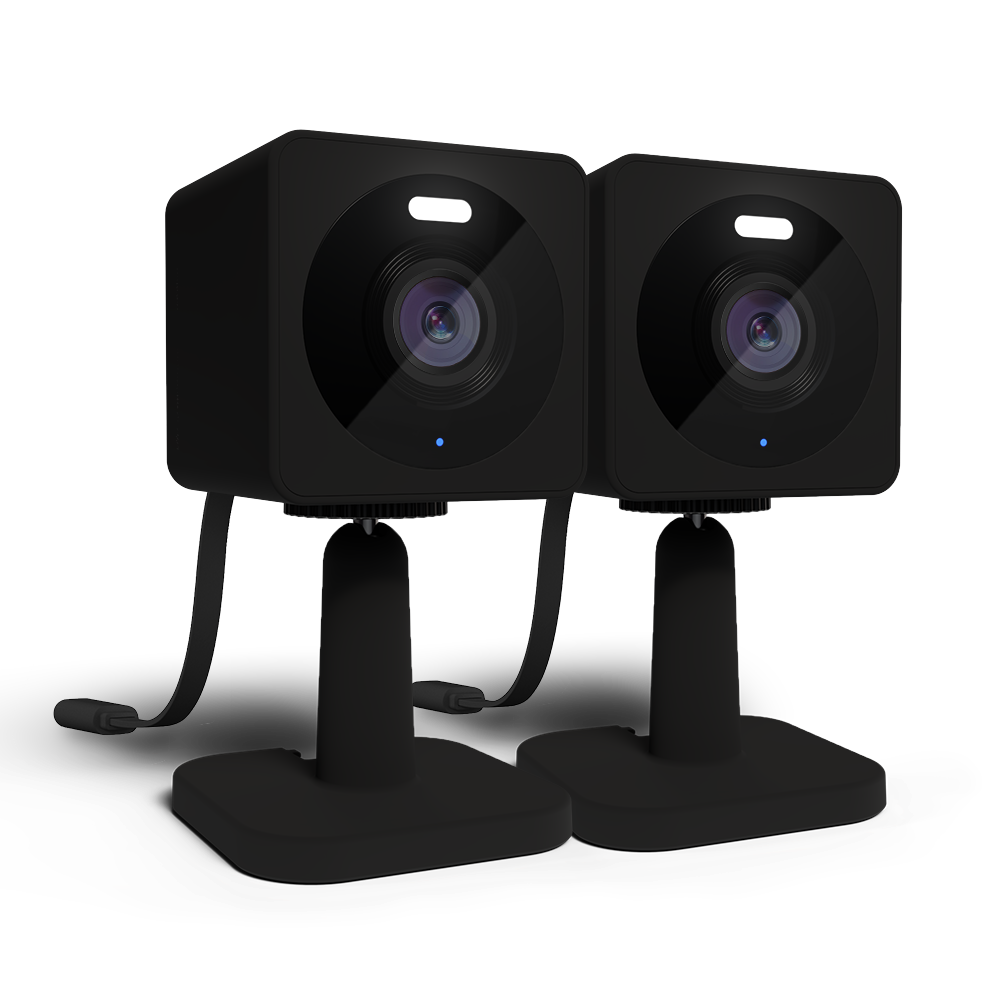 1080p HD Color Night Vision

IP65 Indoor/Outdoor Security

Built-In Spotlight with Integrated Siren
Protect every space, inside and outside.
You: "Looks like rain. Need a jacket?" Wyze Cam OG: "That's a beta move, bro." IP65 weather resistance means it can stand up to the harshest weather.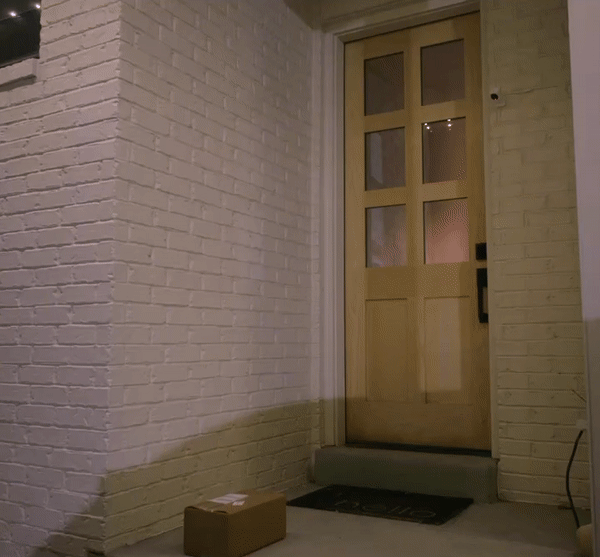 Built-in spotlight & mini-siren.
Lights. Camera. BUSTED. Deter potential bad guys with a 40-lumen spotlight and a 90-decibel user-activated siren.
Detailed security with Color Night Vision
Watched a black and white movie recently? We haven't either, because every detail matters. That's why we've made Color Night Vision standard across all of our security cameras.
Color Night Vision with Starlight Sensor

Classic Night Vision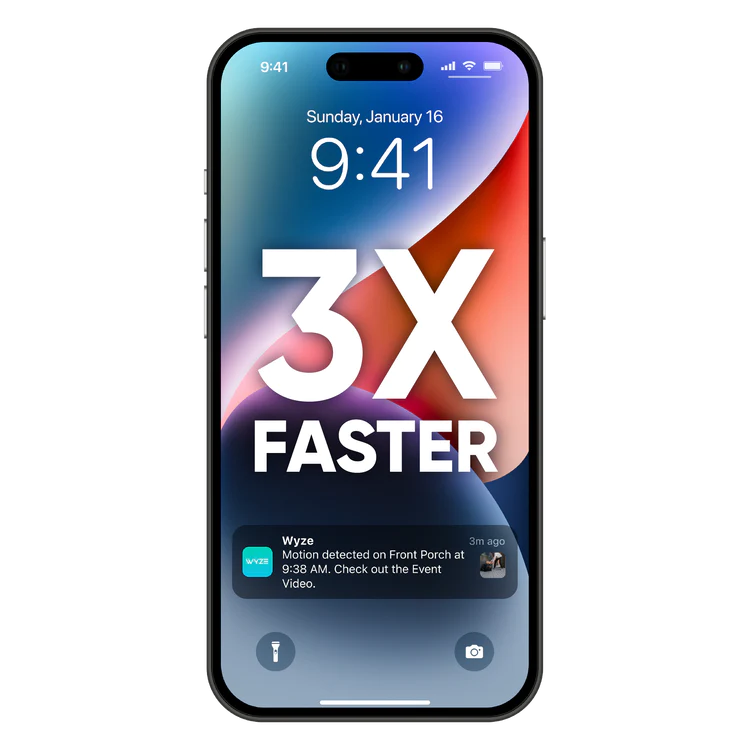 Get 3x faster motion notifications.
If being too far from a restroom has taught us anything, it's that every second counts. An improved chipset and revamped software send notifications 3x faster than other Wyze Cams.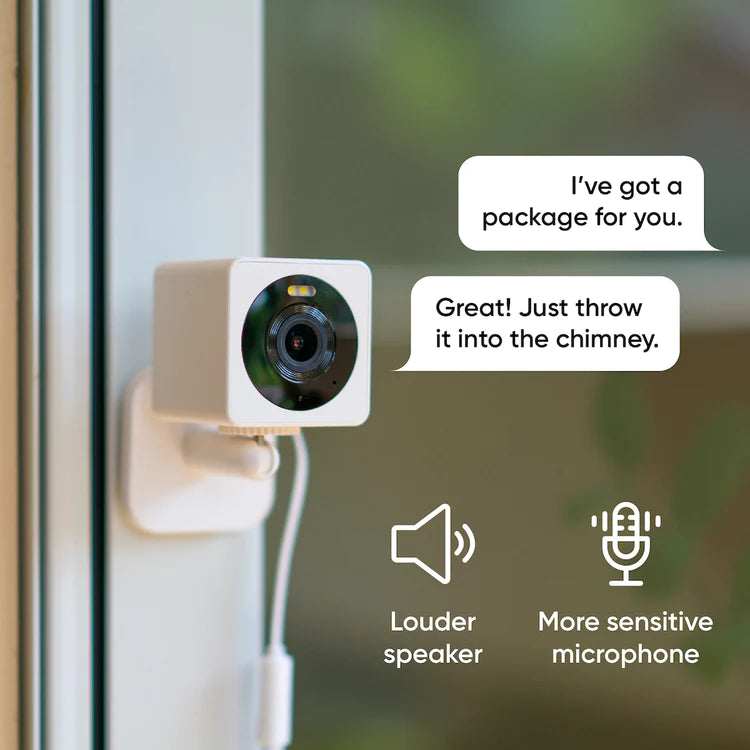 Upgraded two-way audio.
What was that? Better audio you ask? Yeah we hear you loud and clear. An upgraded microphone and revamped speaker provide enhanced clarity.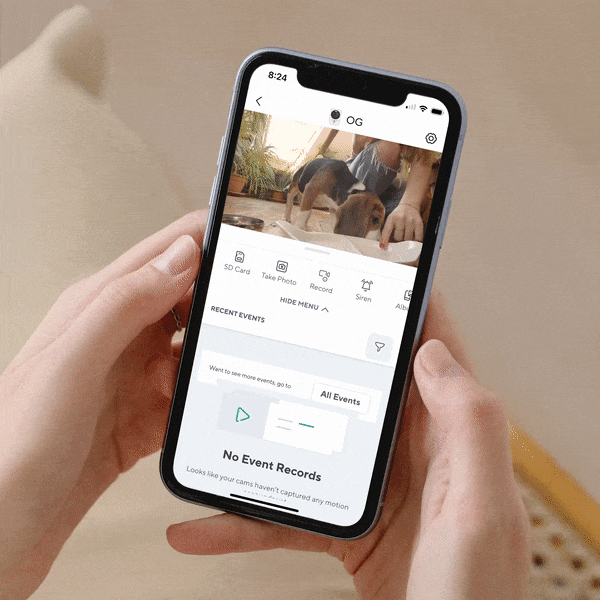 Load live HD video quicker than ever.
Connect and stream live video 50% faster than other Wyze Cams. Some are saying peace of mind has never loaded faster either.

Great out of the box. Even better with Cam Plus.
Biscuits AND gravy. Rainbows AND unicorns. Jay-Z AND Beyonce. Local storage AND smarter security options. 👇
Supports all Wyze microSD cards, up to and including 256GB.
Wyze Cam OG Series
Wyze Cam OG is a 120° wide-angle security camera with a powerful built-in spotlight that gives you the whole picture. Wyze Cam OG Telephoto gives you a 3x zoom.
Captured with the Wyze Cam OG

Wyze Cam OG Telephoto