2K porch protection with local microSD storage.
Regular price
Sale price
$59.99
Unit price
per
Sale
Sold out
Answer your door from anywhere with our clearest and most capable wired video doorbell yet. Wyze Video Doorbell v2 gives you 2K video and local microSD storage, so you can capture every moment in more detail than ever. Plus, get video doorbell essentials like two-way audio, real-time alerts, and motion-activated voice deterrence.
· 2K video resolution
· Local recording with microSD
· Existing doorbell chime support
· Two-way talk
· IP65 weatherproof
Color: Black

Materials & Components
- Body: Polycarbonate
- Lens: Resin
- Sensor: CMOS Starlight Sensor

Camera Dimension
- 4.3in x 1.7in x .9in (110mm x 44mm x 24mm)

Video
- Resolution: 2K (2048 x 1536)
- Video Format: H.264
- Sensor Size: 1/2.8"
- Aperture: F2.0
- Focal Length: 2.1mm

Frame Rate
- Day: 20FPS
- Night: 15FPS

Field-of-View
- Horizontal: 135°
- Vertical: 103°
- Diagonal: 166.8°

Additional Details
- Zoom: Digital Zoom
- Flash: 16MB
- Memory: 128MB
- CPU Clock Frequency: 1.5GHz
- IR Light: 6 x 940nm IR lights

Audio
- Microphone: ECM (Electric Condenser)
- Speaker: 8Ω 1W,Box

Storage
- MicroSD card: Up to 256G in FAT32 format
- Cloud: When paired with a Wyze Security Plan

Power
- 16V-24V AC,≥10VA
Note: A 16V 10VA transformer sits at the lower end of the power supply spectrum. Aging and wiring conditions could affect its efficiency in powering the Video Doorbell v2 or ringing a mechanical chime. Please check your transformer and wiring before purchasing.

Wi-Fi
- IEEE802.11 b/g/n. Wi-Fi 2.4G b/g/n

Phone Compatibility
- Android 7.0+
- iOS 14.0+

Weather Rating
- IP65

Operating Temperature
- -4°F - 122°F (-20°C - 50°C)

Storage Temperature
- -40°F - 176°F (-40°C - 80°C)

Certifications
- FCC, IC, UL, CA65, ROHS, REACH, and IP65 Certified

Warranty
- 1-Year
· 1x Wyze Video Doorbell v2
· 1x Wyze Doorbell Chime Controller
· 1x Wall Plate
· 1x Wedge (30°)
· 1x Installation Kit
· 3x Wire Caps
· 2x Extension Wires
· 1x Screw Kit
· 2x Long Screws
· 2x Short Screws
· 2x Wall Anchors
· 1x Quick Start Guide
Q: What are the key differences between Wyze Video Doorbell v2 and the original?
A: Wyze Video Doorbell v2 is a true upgrade from our original wired doorbell, delivering some of our most requested features in a new, shiny black package.It comes with cloud and local storage (up to 256 GB) for 24/7 continuous recording, 2K resolution with an even larger diagonal FOV of 166.8º, and it now supports your own in-house chime.

Q: I have the original Wyze Video Doorbell. What do I need to know before upgrading?
A: Don't forget to remove your old device and the fuse wire inside your chime box before installing your new Wyze Video Doorbell v2. Otherwise, your chime may not ring!

Q: Is Wyze Video Doorbell v2 wireless?
A: No, Wyze Video Doorbell v2 is hardwired and does not use batteries.

Q: Does Wyze Video Doorbell v2 support mechanical chimes?
A: Yes, Wyze Video Doorbell v2 works with most in-house mechanical chimes! However some custom, vintage, and high-end chime kits may not be compatible.

Q: Can I use Wyze Video Doorbell v2 if my in-house chime is broken?
A: Yes, you can still use this doorbell without an in-house chime. Though even without a functioning chime, we highly recommend installing the included Wyze Doorbell Chime Controller to keep your new doorbell running smoothly.

Q: What is the field of view for Wyze Video Doorbell v2?
A: The FOV is 135° horizontal, 103° vertical and 166.8° diagonal.

Q: Does Wyze Video Doorbell v2 come with a chime?
A: No, Wyze Video Doorbell v2 comes with a Chime Controller, which works with your existing in-house chime.

Q: Can I use the chime from my Wyze Video Doorbell v1 with this v2?
A: No, the original Wyze Chime does not work with Wyze Video Doorbell v2.

Q: Why are some of my events video clips while others are just snapshots?
A: Wyze Video Doorbell v2 provides 12-second video clips when the doorbell is pressed, and if the microSD card is ejected unexpectedly. All other events will generate a snapshot. For full-length event videos, and so much more, subscribe to Cam Plus or Cam Protect.

Q: Is Wyze Video Doorbell v2 compatible with Alexa and Google Home?
A: Yes! Use your smart speakers as doorbell chimes, and also view live video feeds of people at the door on your Echo Show and Google Home devices.

Q: Can you help me with my Video Doorbell v2 installation?
A: Of course! We have a range of installation and setup articles for the Video Doorbell v2 over on our support site (https://support.wyze.com/hc/en-us/sections/19795350963995-Wyze-Video-Doorbell-v2-Getting-Started).

Q: I've installed the Video Doorbell v2 and I'm having issues. Can you help?
A: While we try to make sure the overall installation of Wyze Video Doorbell v2 is easy we understand that it's complex and there are many elements to consider between the camera unit, controller, chime box, and transformer. Troubleshooting can be frustrating but please take a look at our support articles for common issues and suggested solutions over on our support site (https://support.wyze.com/hc/en-us/sections/19795400529819-Wyze-Video-Doorbell-v2-Troubleshooting).
View full details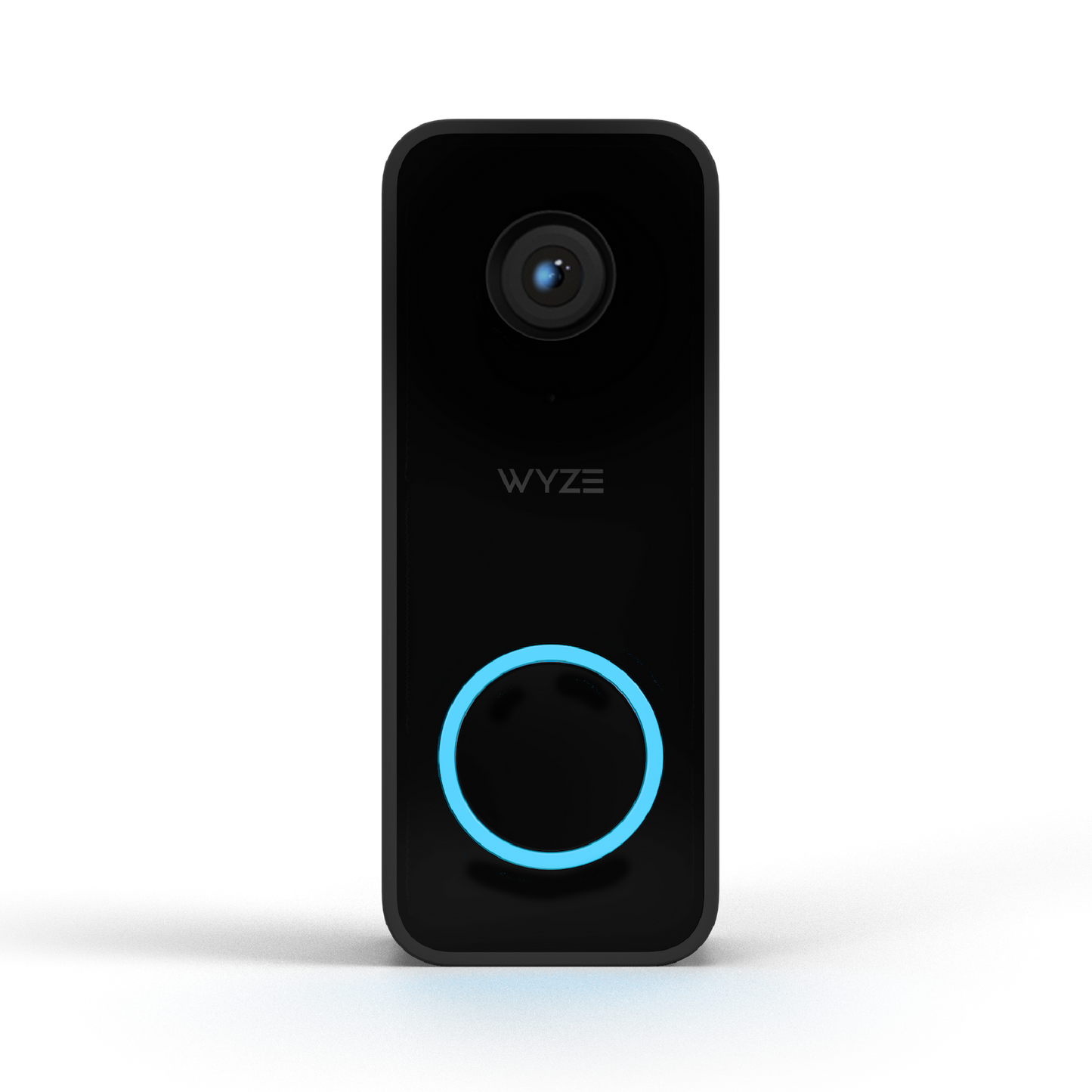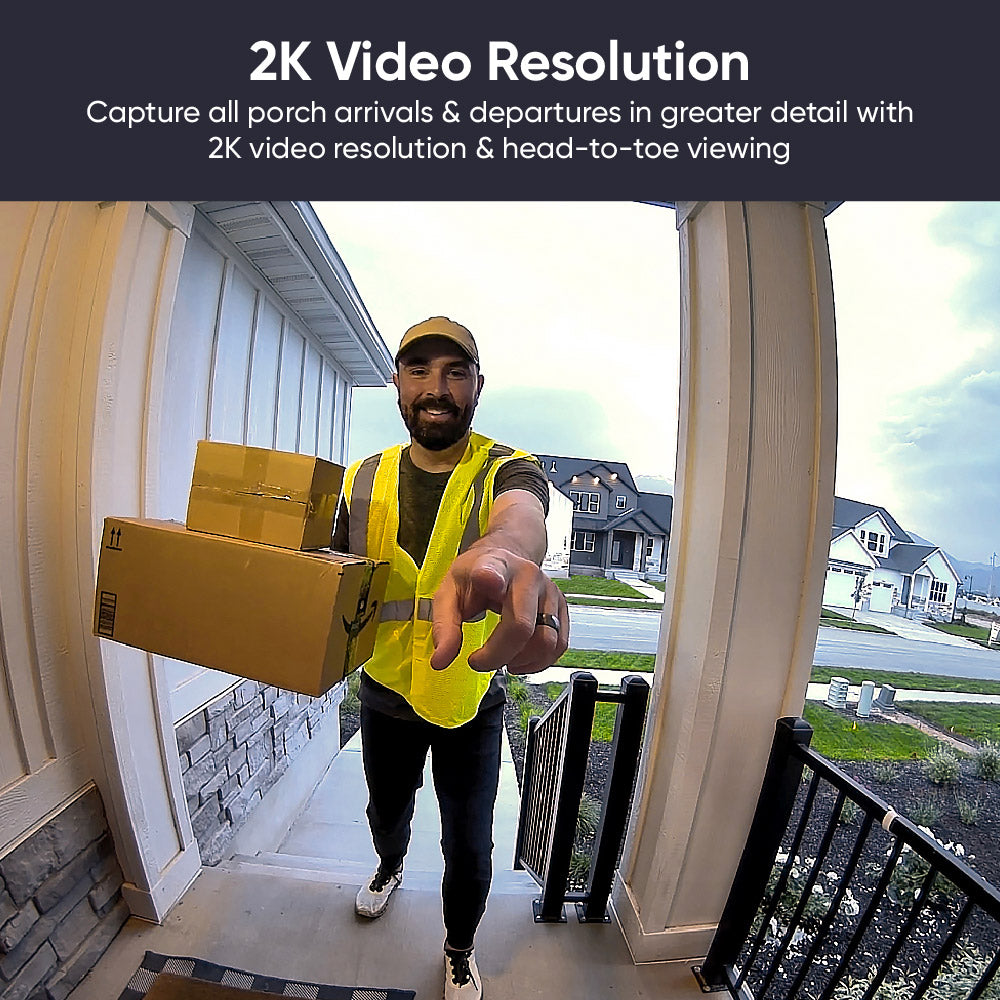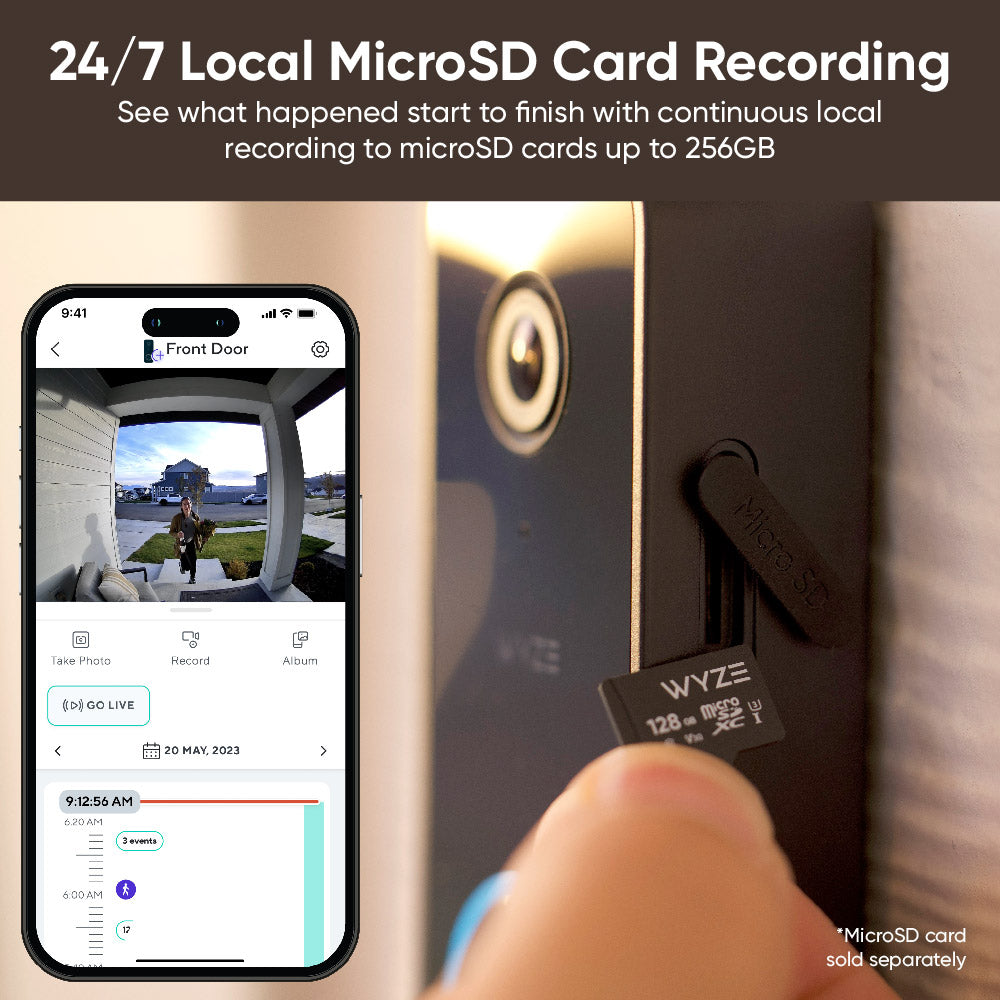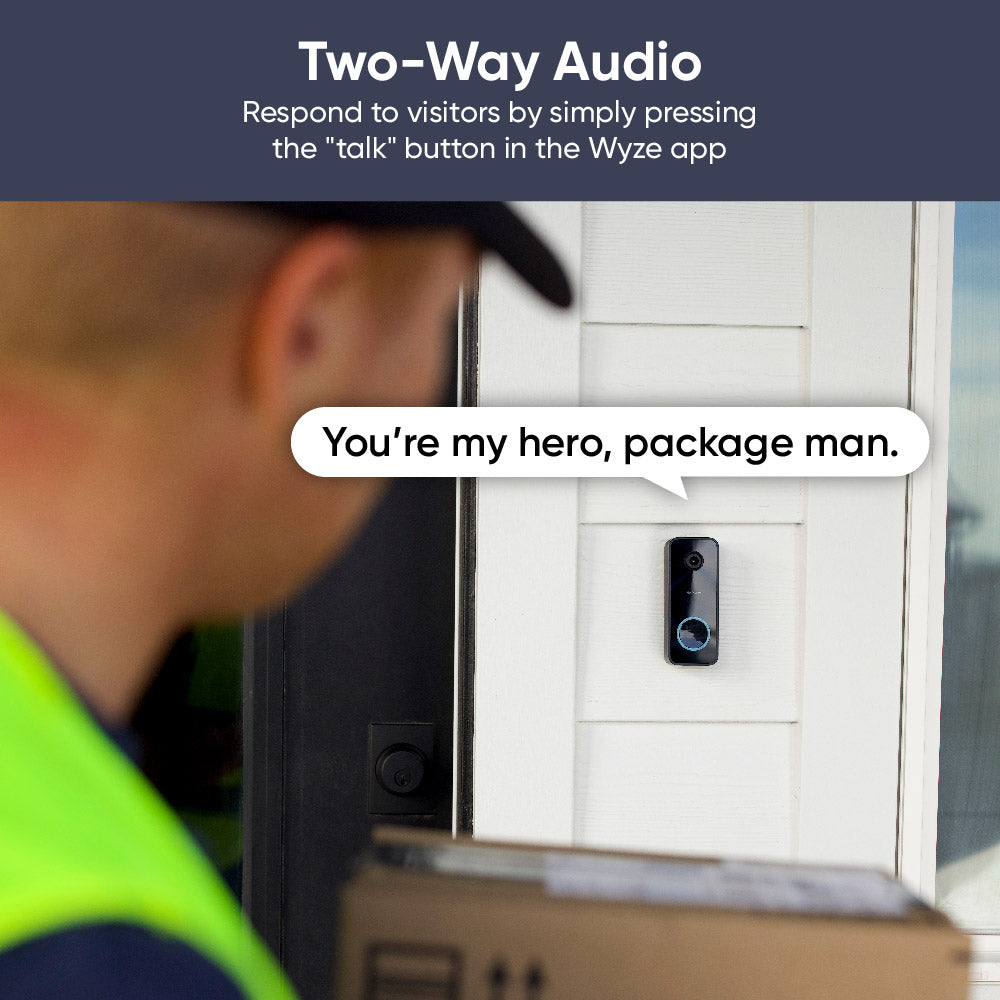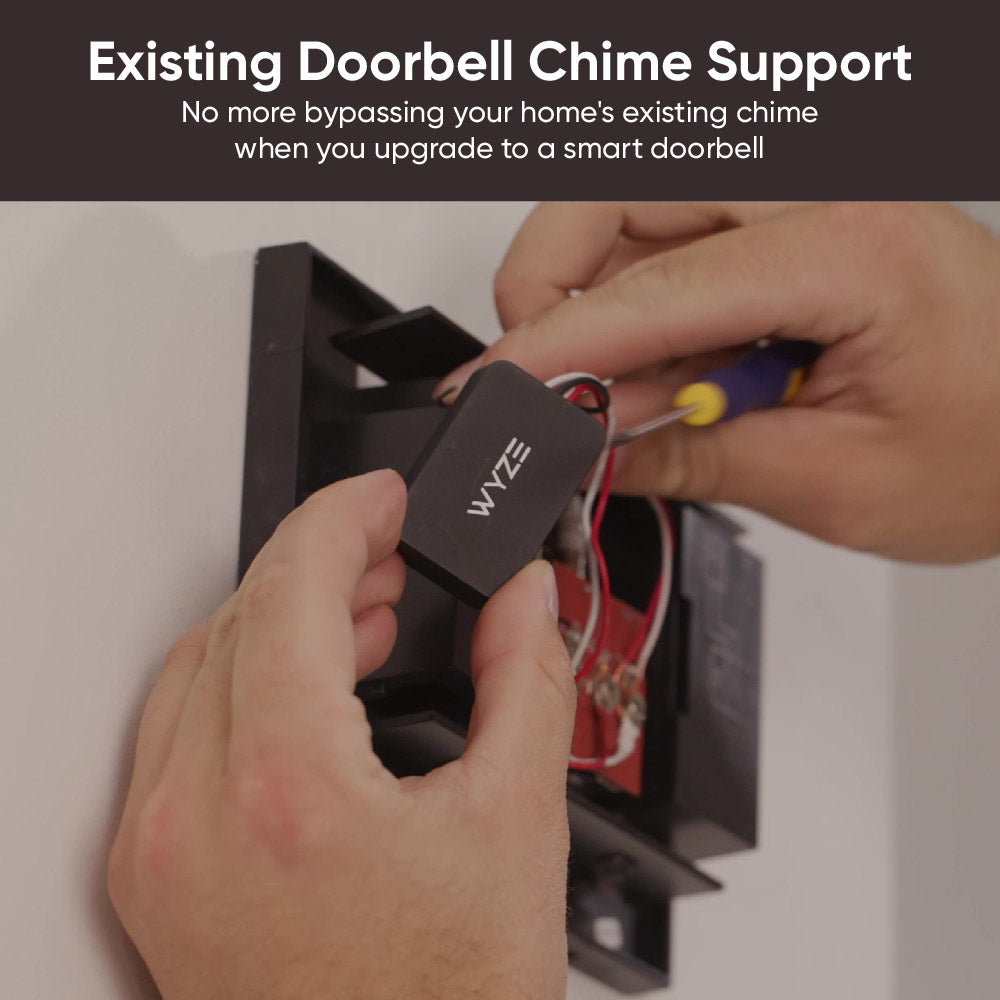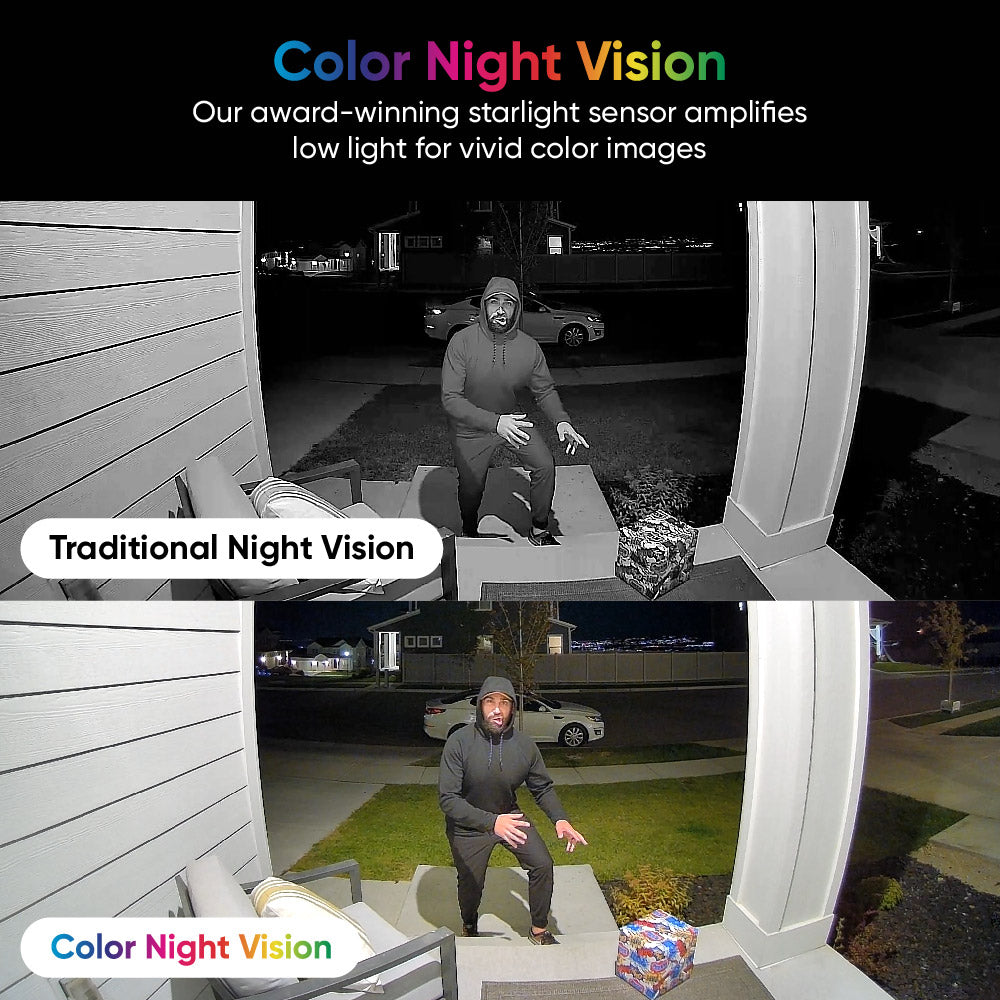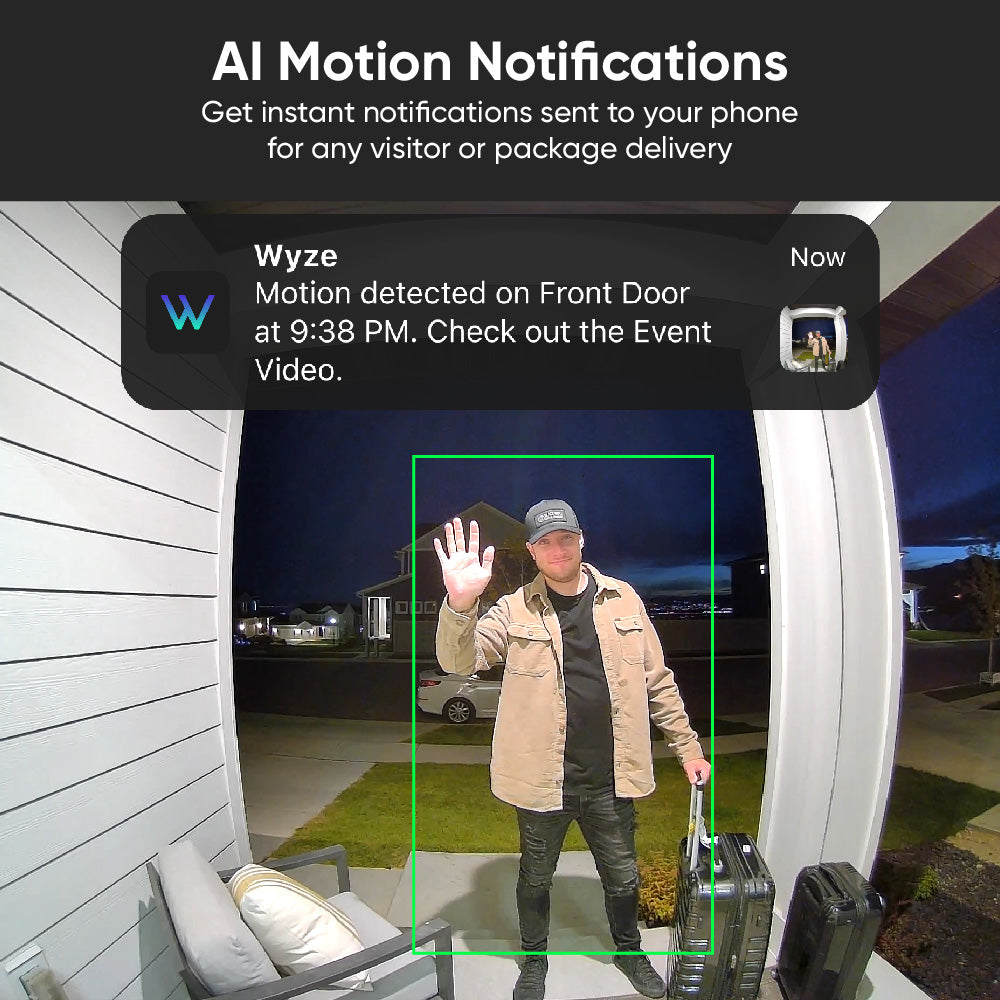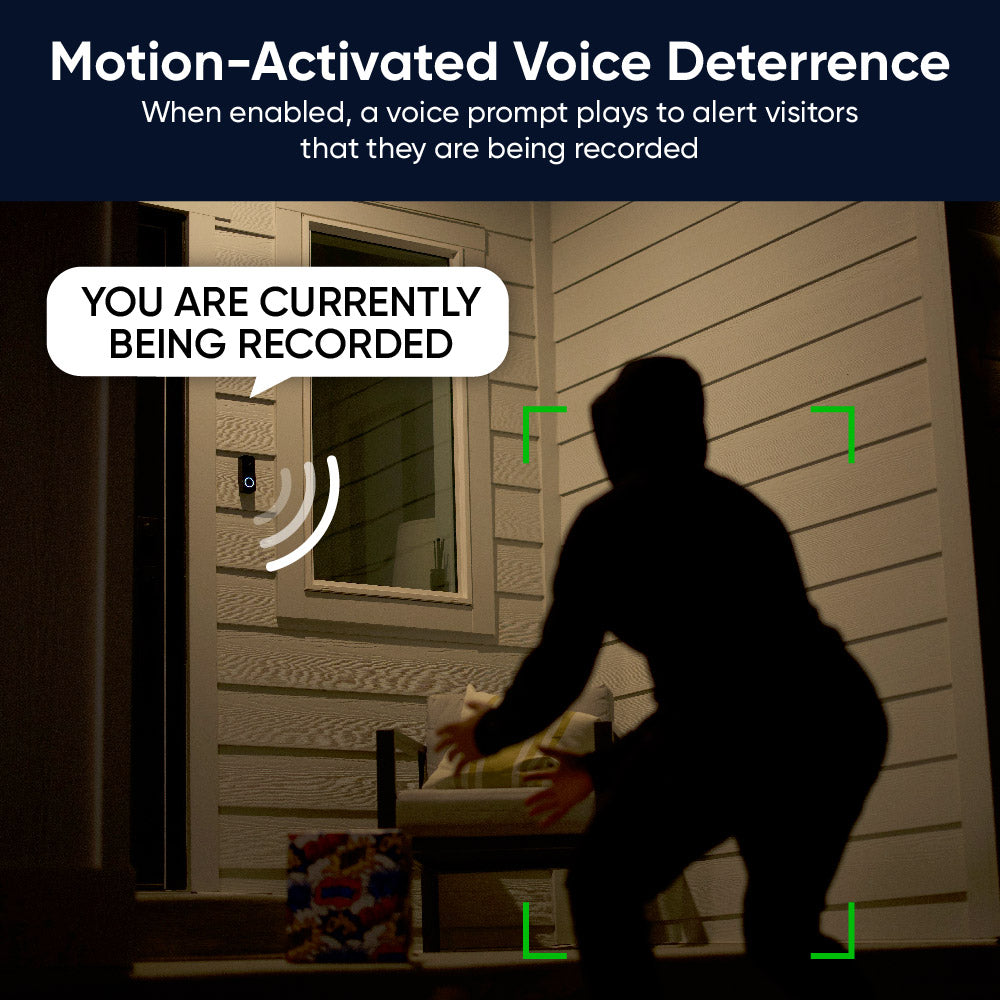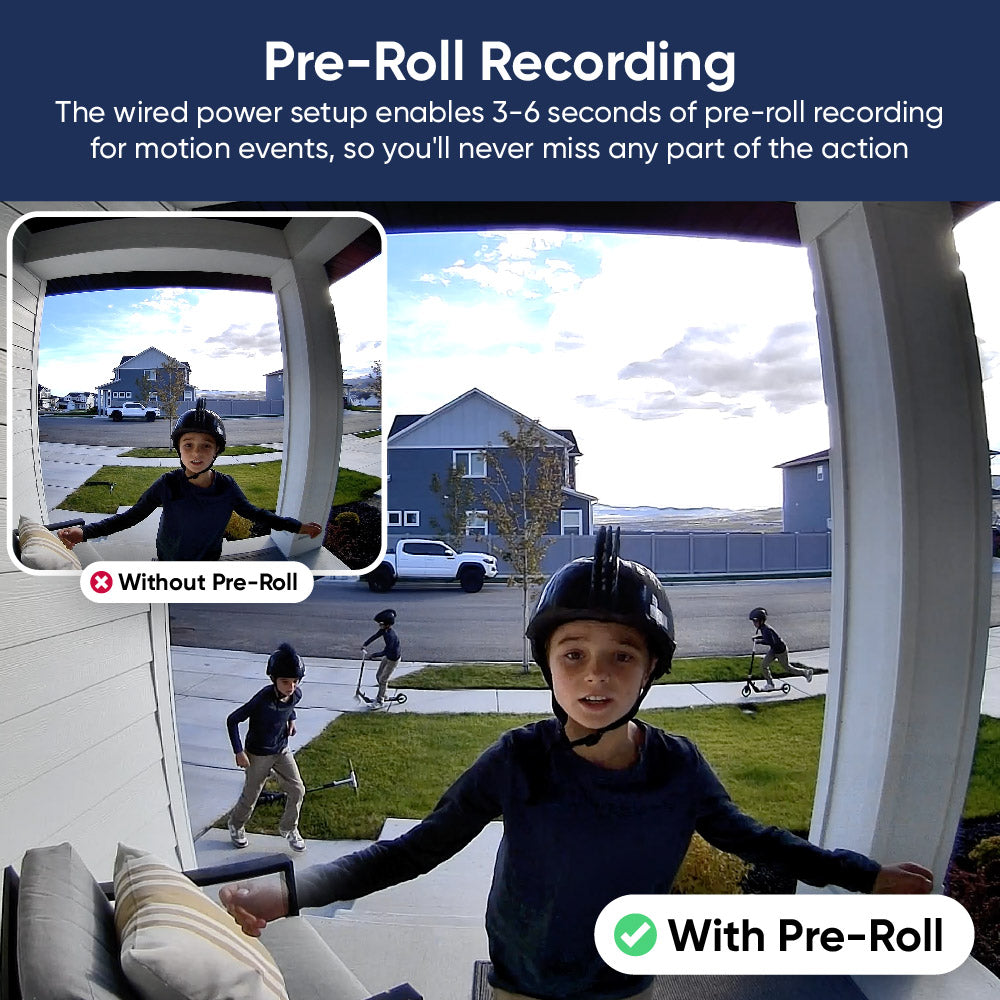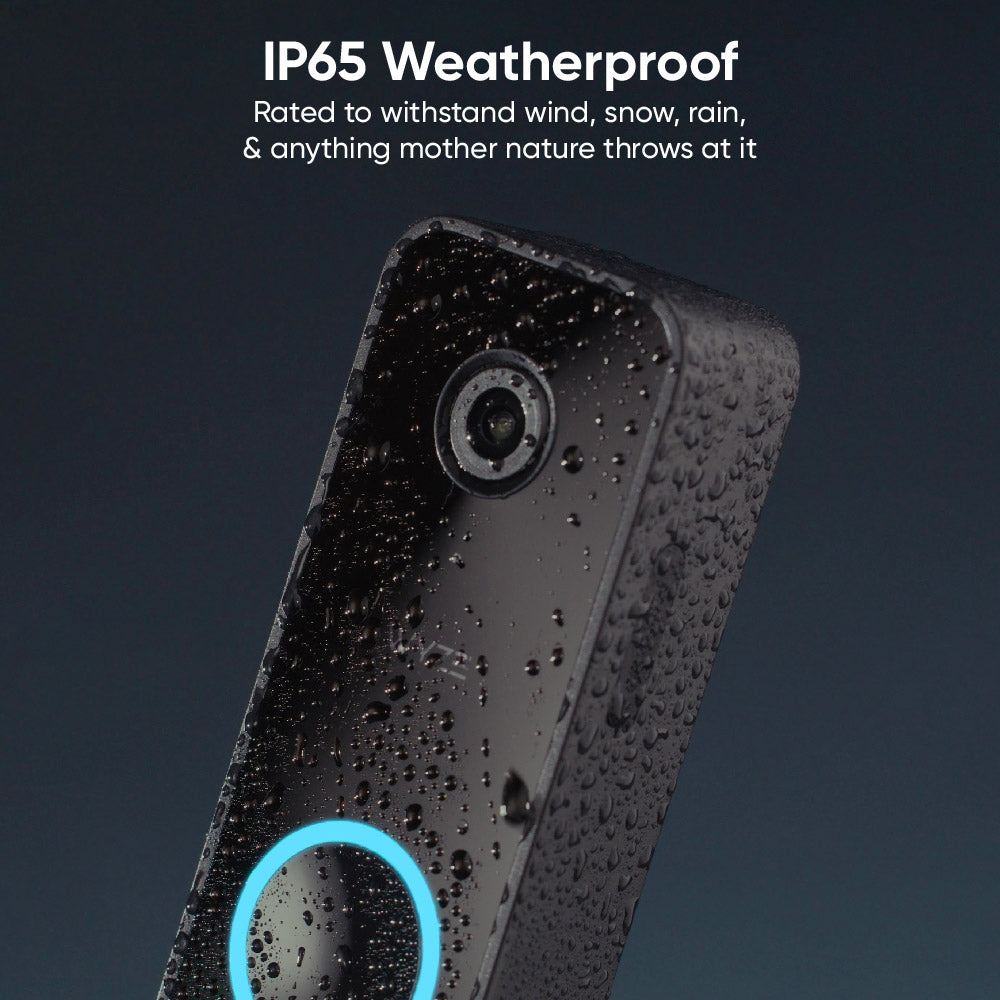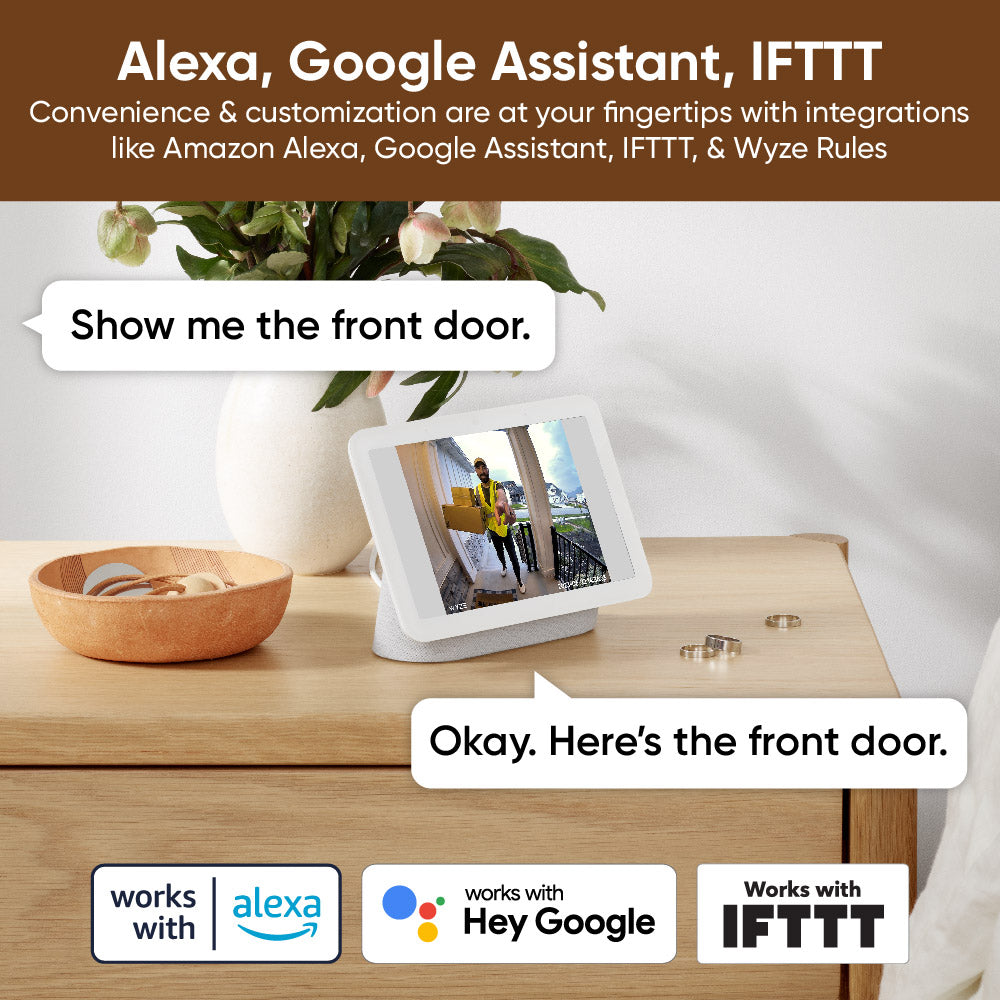 2K Video Resolution

Capture all porch arrivals and departures with greater detail than ever.

24/7 Recording with MicroSD

Don't miss a thing with continuous local recording.

Works with Existing Doorbell Chime

No more bypassing your home's existing chime when you upgrade to a smart doorbell.

Motion-Activated Voice Prompt

When enabled, a voice prompt plays to alert visitors that they're being recorded.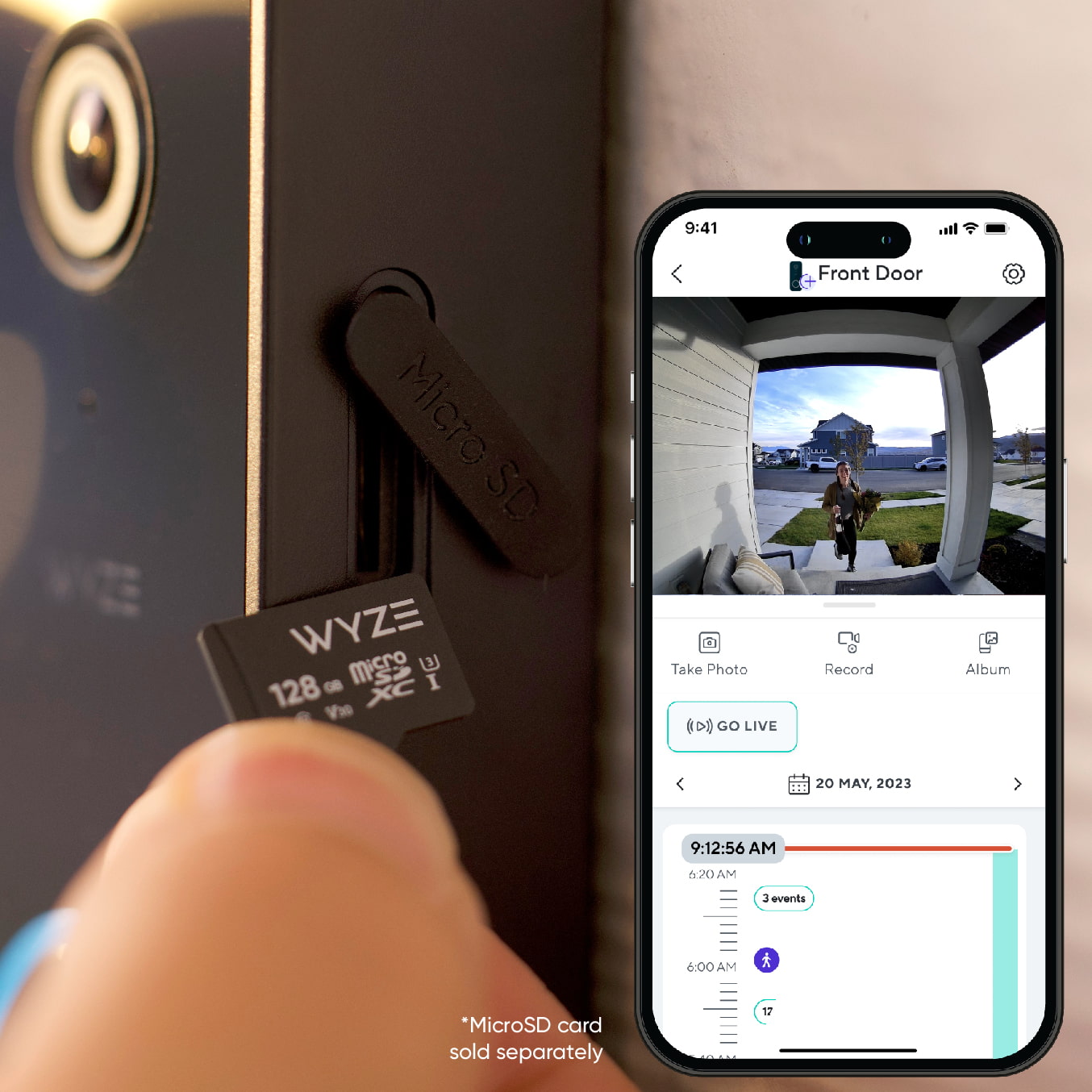 24/7 local recording with microSD card.
The first-of-its-kind onboard microSD card slot allows for continuous local recording. So you can stop wondering what happened before or after the doorbell press.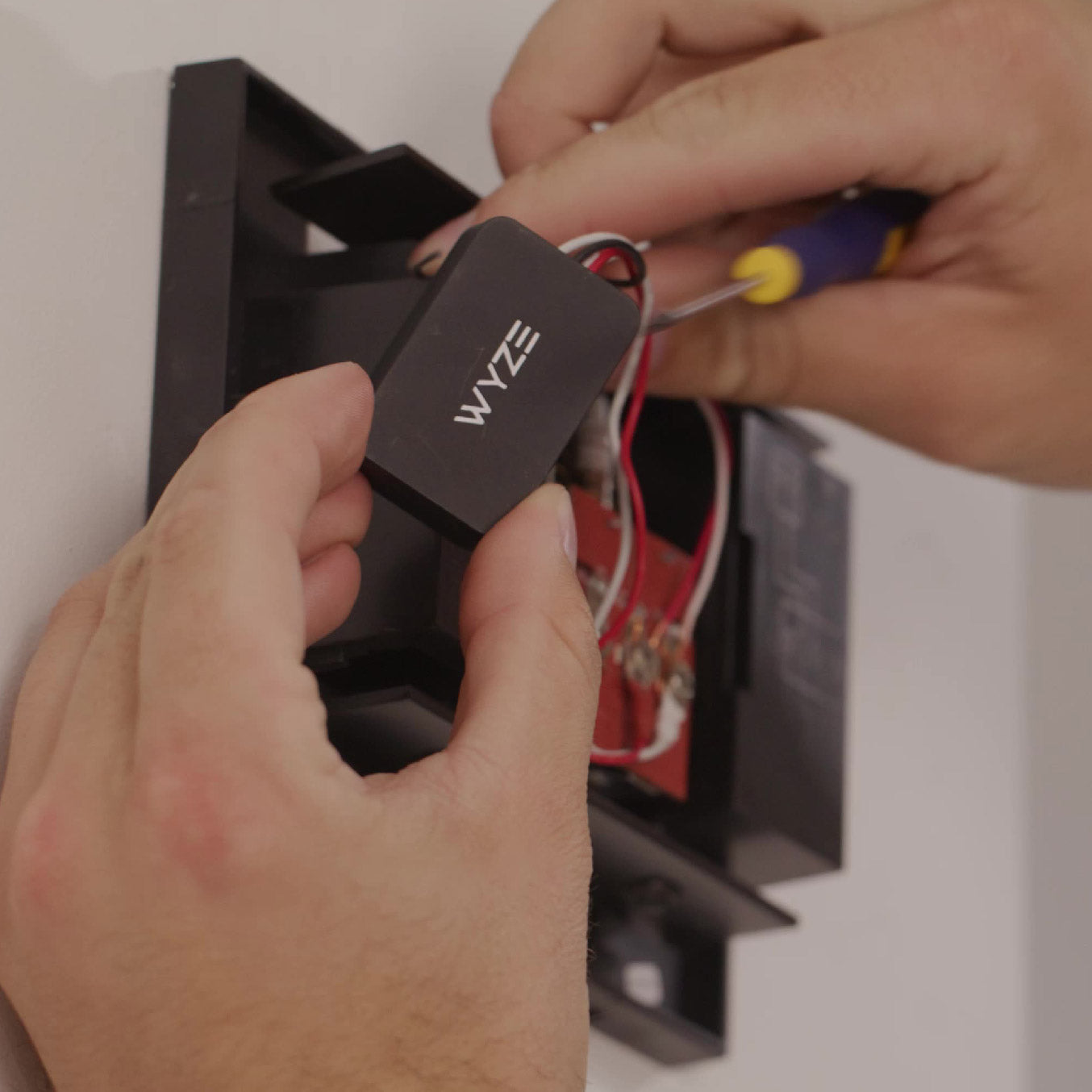 Works with your home's existing chime.
No more bypassing the existing chime when you upgrade to a smart doorbell. A chime controller is included so you can keep ding-donging the old fashioned way.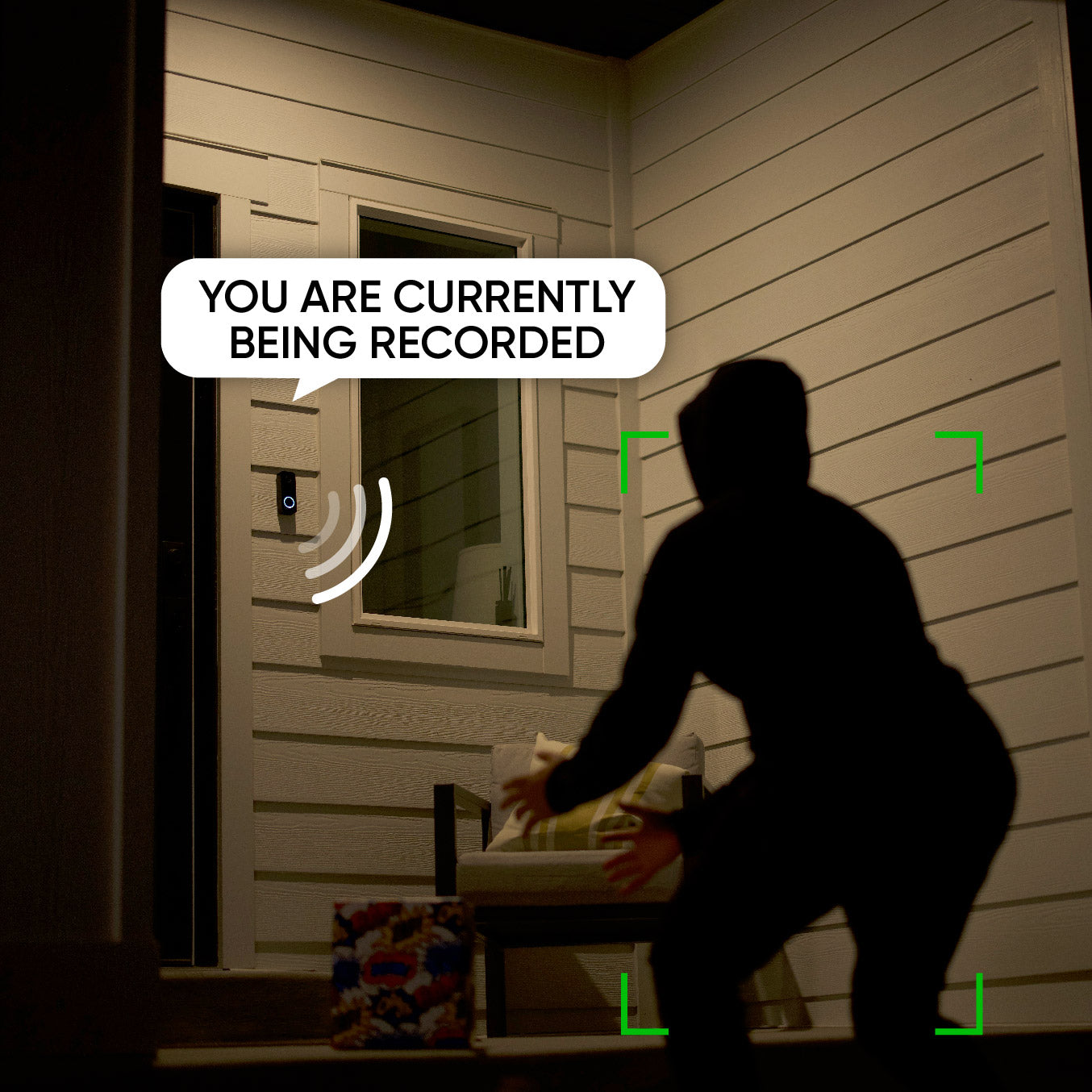 Motion-activated voice deterrence.
Nothing says, "Don't try any funny business" quite like an automated voice prompt that alerts visitors they're being recorded. Simply enable this feature in the Wyze app.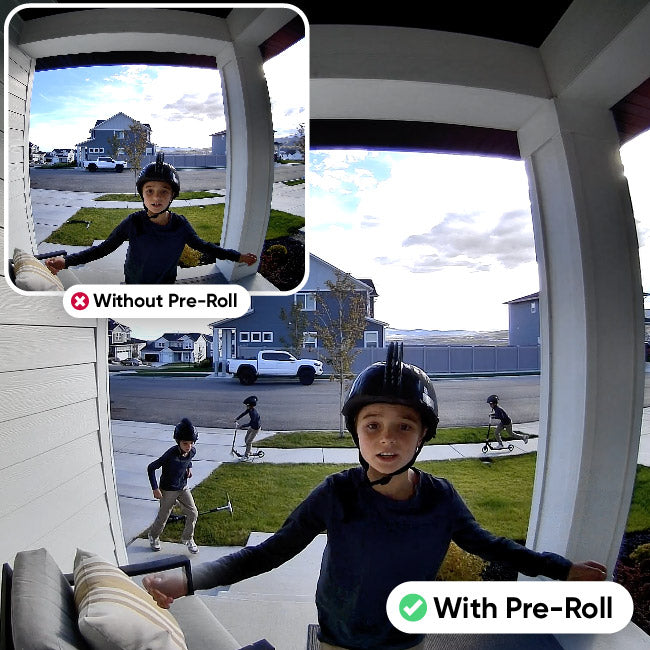 Pre-roll motion recording.
The wired power setup enables 3-6 seconds of pre-roll recording for motion events, so you'll capture the scene before the motion starts.
Plus, all the familiar features you love.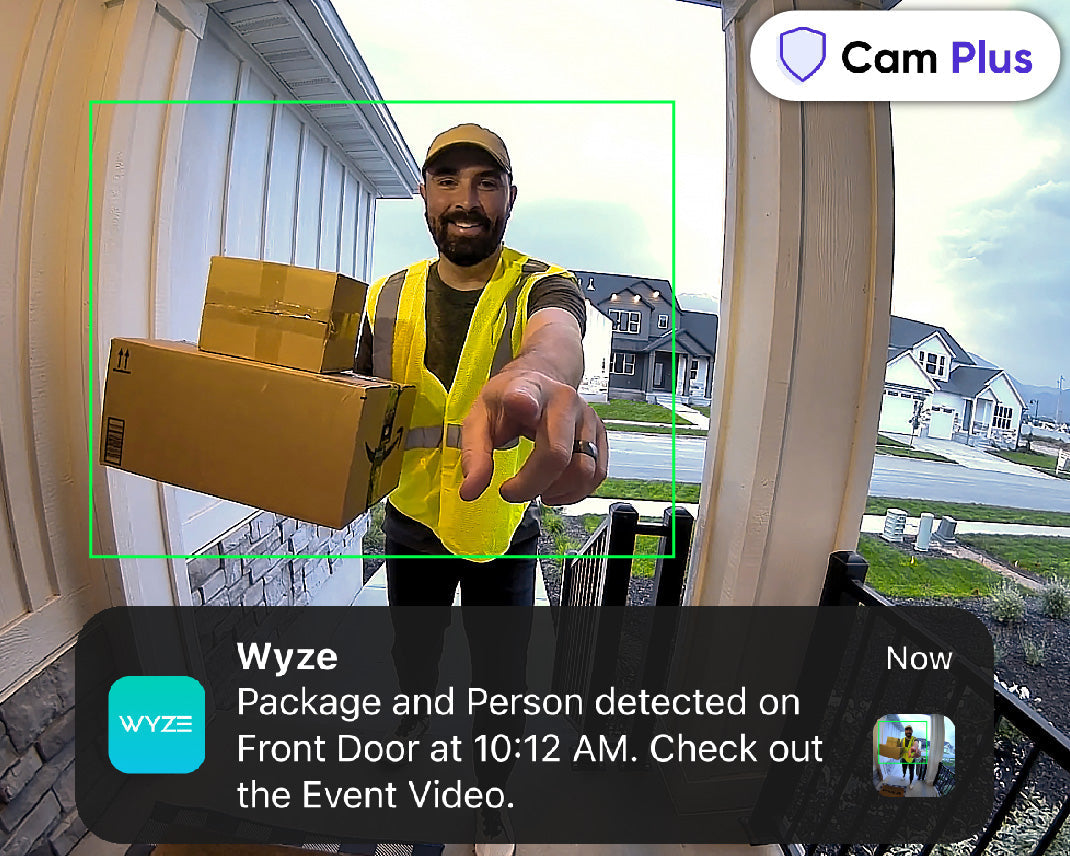 Get AI detections with Cam Plus.
Get Person and Package Detection, and more with Cam Plus. Also enjoy unlimited cloud video storage and smarter notifications.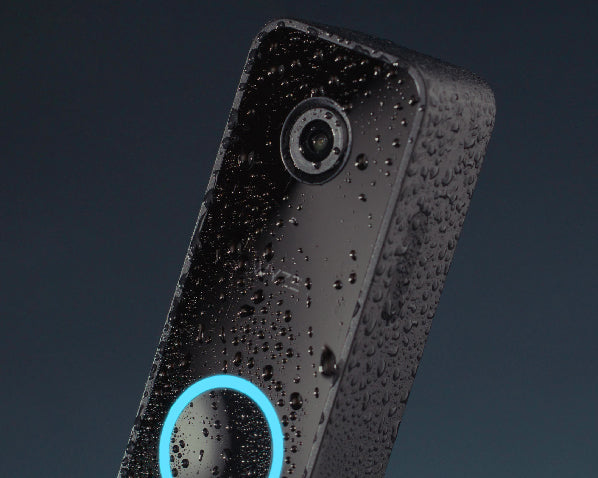 IP65 weatherproof.
Rated to withstand any weather. Especially, the "it's raining packages which means my partner maxed out the AMEX again" type of weather. That's the worst weather.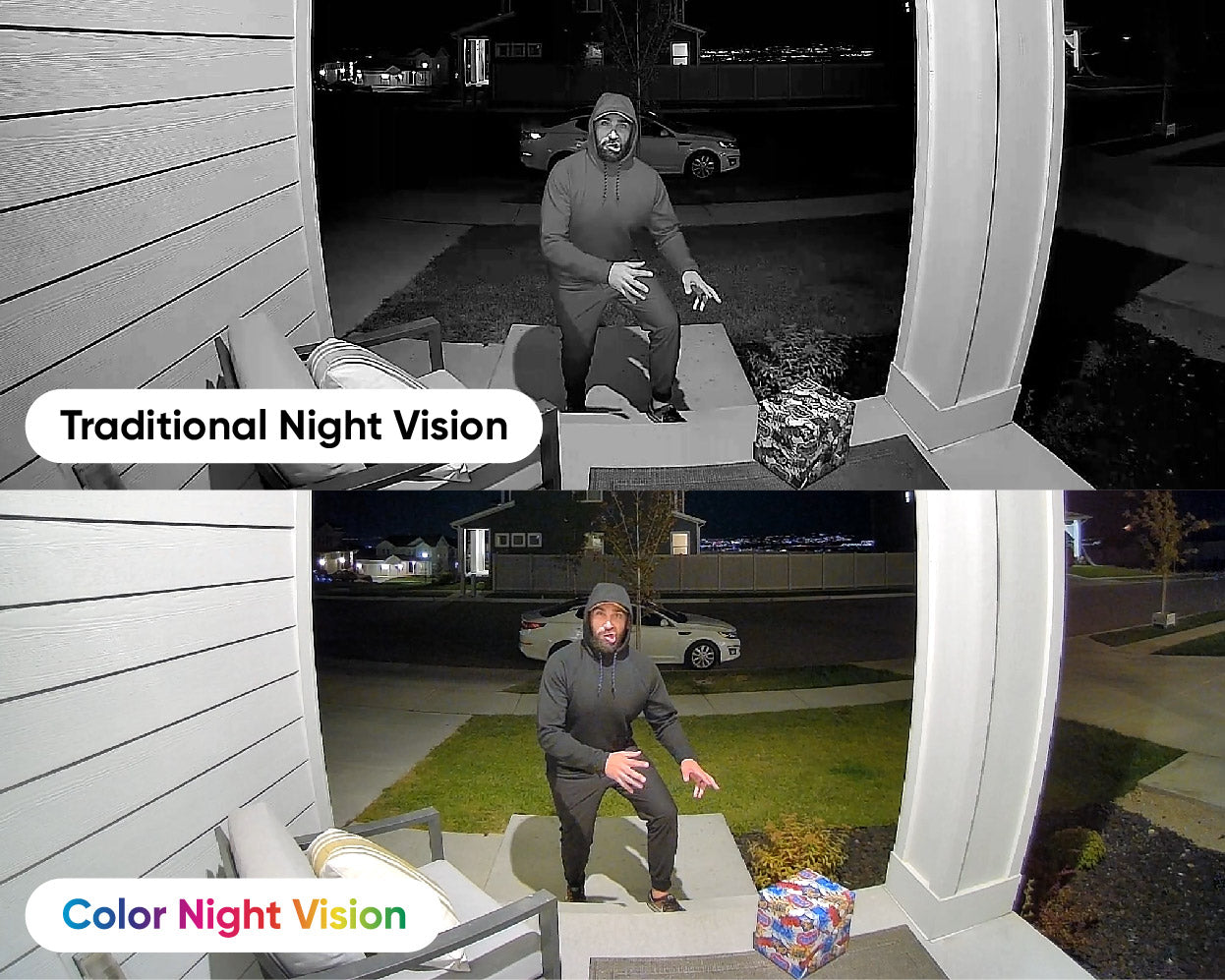 Night as clear as day.
Equipped with our award-winning starlight sensor for incredible Color Night Vision. You know what else won an award? That guy's face. For looking like the human version of a car wreck.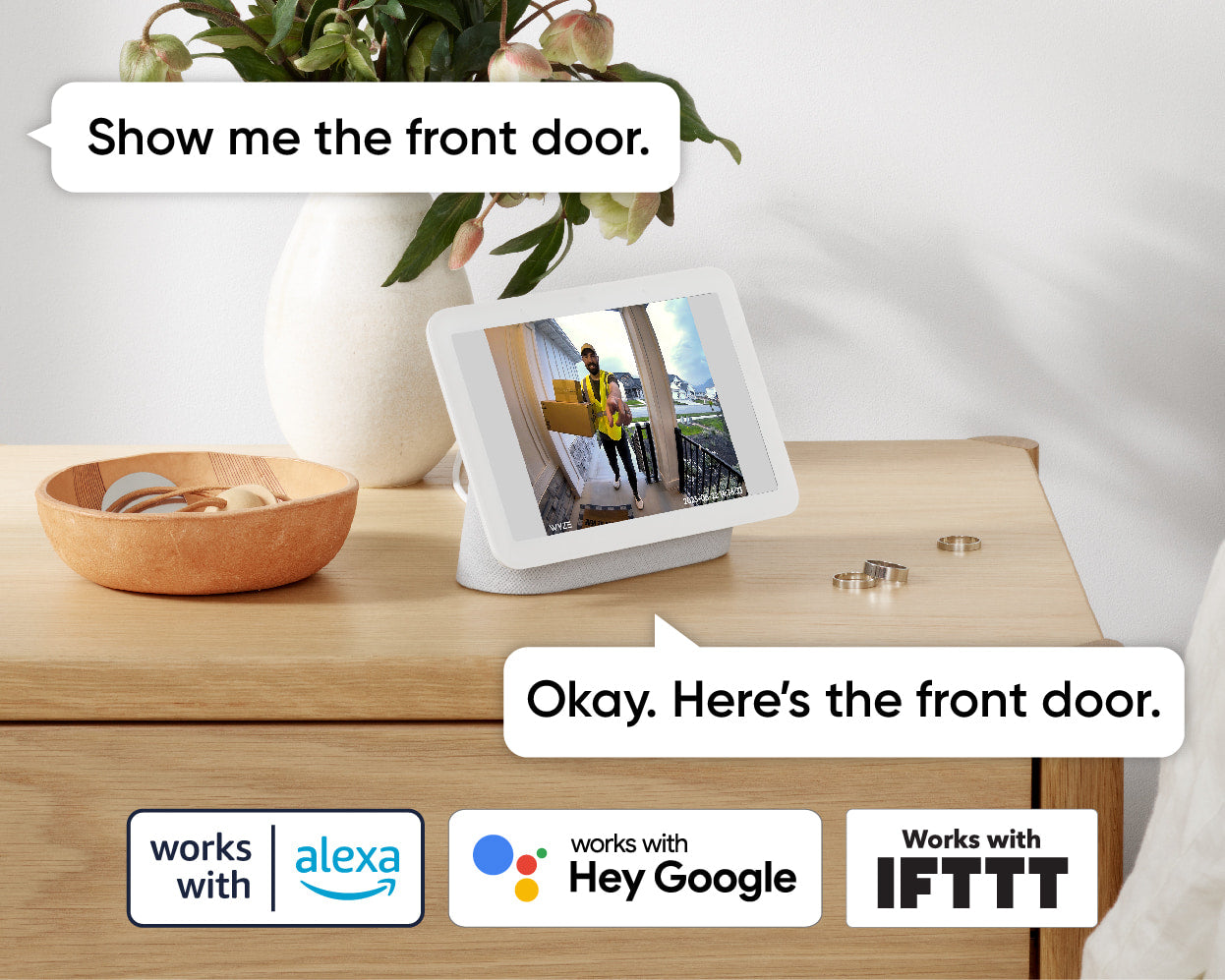 Works with Alexa and Google Home.
Use your Amazon Echo, Alexa, and Google Home devices to view live feeds of your doorbell. Even get smart alerts when a person is detected at your door, with Cam Plus.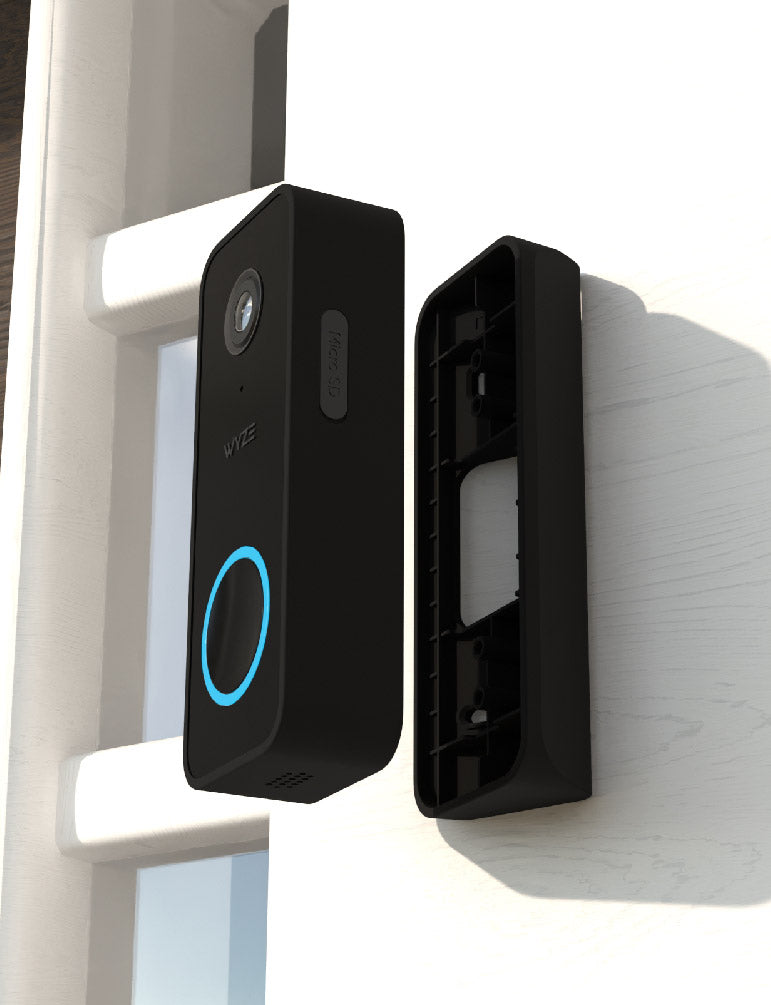 30° Corner Kit Included - An angled mounting wedge is included with every doorbell to help you achieve the perfect view.
Quick Responses - Use preset quick responses to have the doorbell say things like: "Be there shortly" or "Leave the package at the door."
Custom Detection Zones - Set custom detection areas so you only receive motion notifications from areas of interest.
Leave no dong un-dinged.
Here's a fancy pants recap of why Wyze Video Doorbell v2 is the best smart video doorbell around.