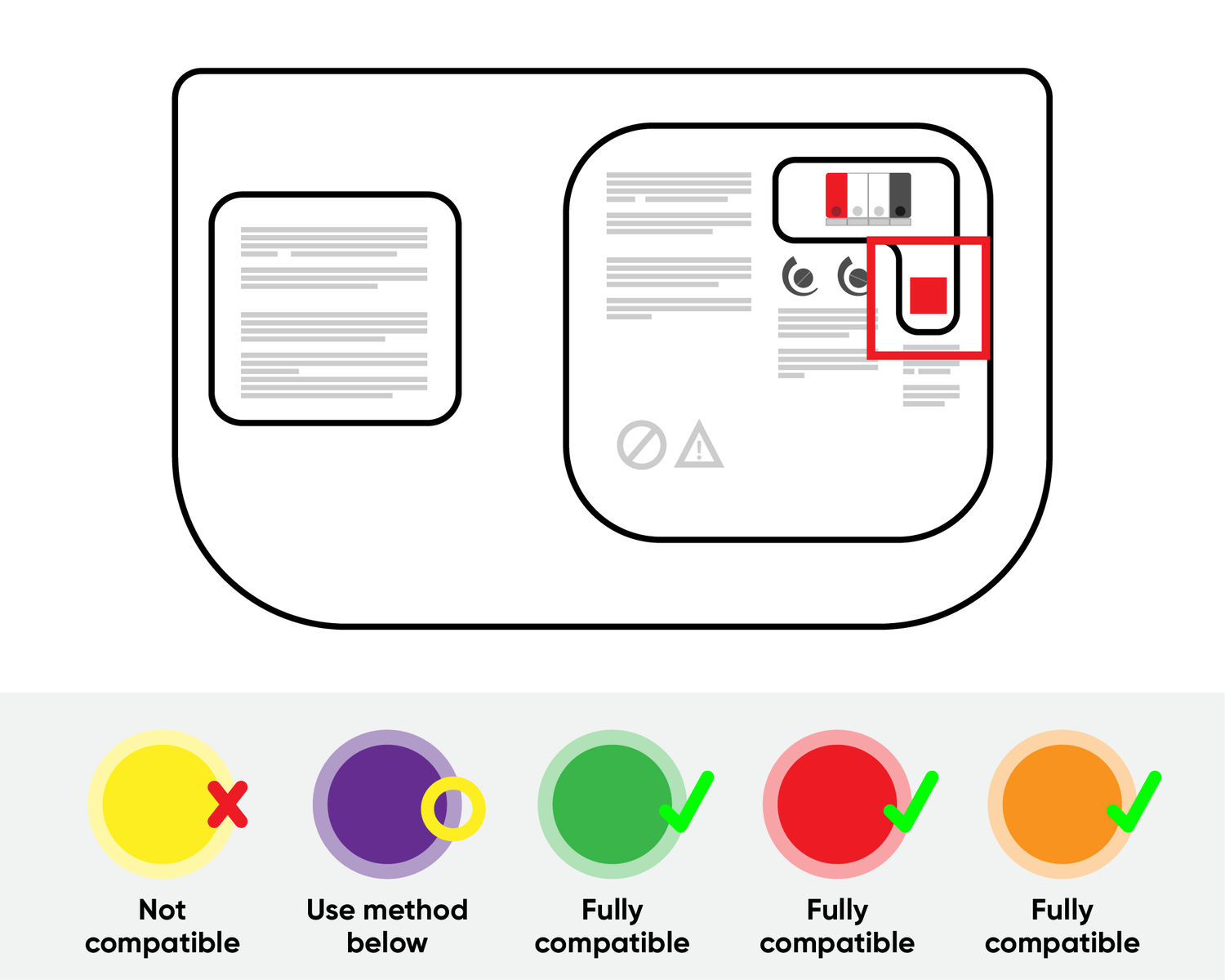 1. Check your Learn Button.
If your existing garage opener is from Chamberlin, LiftMaster, or Craftsman, find the "Learn" button on your garage door opener. If it is green, red, or orange, Wyze Garage Door Controller is compatible.
If your Learn button is a different color or you cannot find it, try option 2.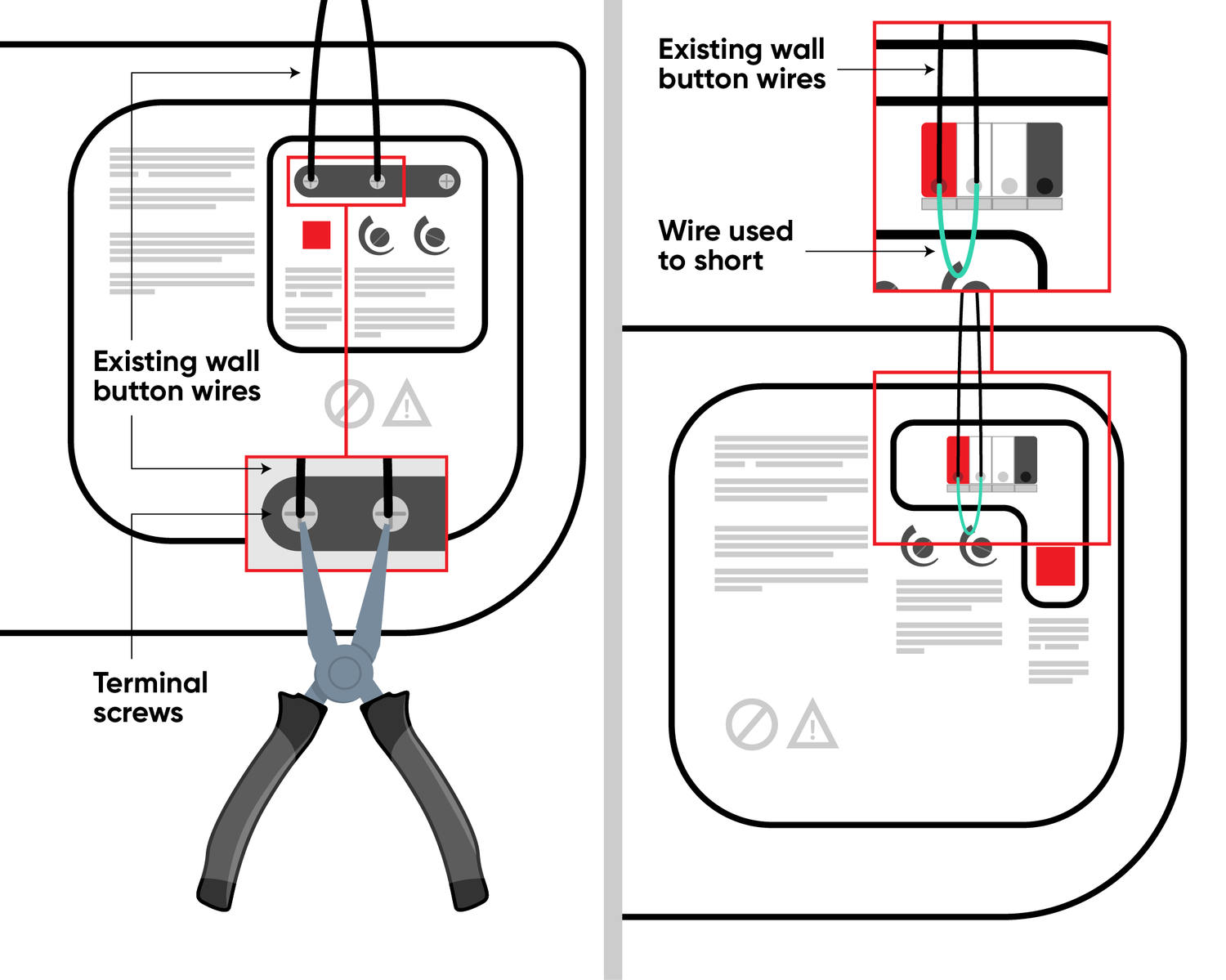 2. Short the Terminals.
Note: This is a safe procedure.
Use a pair of needle nose pliers to short the wall button terminals. If the garage door opens or closes, Wyze Garage Door Controller is fully compatible.
If nothing happens, search for your specific garage door opener in the list below.
3. Search for your model below:
If you cannot find your brand/model, your garage door opener may not be compatible. 
Wyze Garage Door Compatibility Checker
Warning:
- For use only with garage door openers complying with UL 325, manufactured after 1993
- To reduce the risk of injury to persons, do not use this device with one-piece doors or swinging doors